lisahall
Is This Real? (Reprise Records)
By: Alex Steininger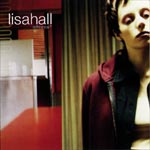 Formed in 1997, in Chesterfield, UK, lisahall is fronted by singer/songwriter Lisa Hall, and backed by: Paul Hopkinson, Stuart "Nip" Heeley, and Steve Ludlam. All veterans of the Midlands music scene, once they saw Lisa Hall perform an impromptu performance at a local pub, they knew they had to work on some music with her. The outcome is an intense, quirky, and refreshingly new pop-rock blend.

Taking you by storm, "Comatose" begins with some stretched out female vocals, with a techno feel backing them up. Then the song jumps right into a powerful, yet sugary, pop plate of melodies and carefully placed swirls of various musical tastes. Filled to the tip with hooks, you'll either be sitting mesmerized by Lisa Hall's enchanting vocals, or you'll be in the ring singing along with her. Either way, she'll draw you in and keep you as her musical 'lover.'

On the other hand, "I Know I Can Do It" is centered around thick guitars. Of course, Lisa's vocals play the instrumental role in which direction the song goes. Expanding on the infectious-ness of the music, this song will have you floored in amazement. The chorus calls upon the radio-friendly, almost to die for addictive-ness that seems to follow many pop-dance tracks, but builds it into a rock environment.

You just can't dive into a lisahall song and not expect to get hooked. Even when they drop down to a very mellow tone, the hooks are still frequent and plentiful. "The Sign" proves this all too well. Definitely not a rock track, it's Top-40 feel gives it the ability to play next to hugely successful dance-pop hits, such as any track the Spice Girls crank out. Lisa's voice it too alluring, even when you want to get back into the rock, you can't help but want to finish the song out. It is just too innocent to leave alone.

But then the Top-40, soft-pop atmosphere sticks with you through the next track. You keep telling yourself you're going to start from the beginning and hear the louder stuff, but the quiet stuff soon becomes just as appealing.

"Chocolate" really shows the band at a soft moment, as the vocals dominate every inch of the song. Very calm, and romantically painful, her voice both wounds and heals you. Very persuasive, the caring nature shines one minute, and then you begin to get an aching vibe the next. Jumping into some pop-techno half way through the song, everything takes on a whole new life. Different, yet good, they show they can not only shake things up track to track, but in the same song as well.

With almost every pop spin-off you can imagine pumped into one disc, lisahall has the ability to twist things around, while still remaining intense. And this disc is a testament to that. Her voice is just too enticing to ignore. Even when the music started to slip, her voice kept me listening. I'll give this disc an A-.