Gothic/Industrial Music in the Media
Some Comments Related to the Tragedy in Colorado
By: Sonya Brown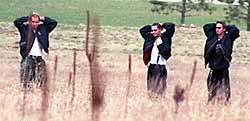 You can no more blame Gothic or Industrial music for the tragedy in Colorado, than you can blame The Beatles for the Manson Family murders.... but the so-called mainstream media will always look for something to add a dramatic angle to any tragedy. This all came as a disturbing realization to me while watching the news coverage of the Columbine High School shootings. Their portrayal of the Gothic and Industrial music culture was at best, ignorant, and some "tabloid" news shows even used such bands as Rammstein and Marilyn Manson as a back-drop for added sensationalism. I don't consider their reporting to be an accurate portrayal of what they were calling "the dark underworld", and I felt they did not have an accurate grasp of the Gothic/Industrial music scene as a whole.

I decided to ask some of my friends and associates who are immersed in the Gothic music scene what their feelings are; not only of the media portrayal of the Gothic culture, but also any backlash or censorship this might have created for them, and their thoughts on the association of this genre with violence.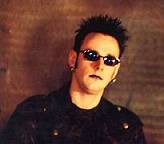 This subject hit Jyri, the violinist for Seattle's "Tri State Killing Spree", very close to home. He reports that his 6 year old daughter came home from school with a memo that read, "GOTHIC ATTIRE: In the light of recent events, the Federal Way Public School District now considers gothic attire to be gang attire and is expressly prohibited by school district policy". He was outraged, and contacted the school principle. He told the principle that his daughter believes Gothic is a beautiful thing, and that now her school is associating it with violence. Jyri tells me, "I hope to not only resolve this censorship, but to also get 3SKS known doing it". Jyri adds, "what troubles me the most about this whole unfortunate situation in Colorado, in addition to blaming the Goth scene, was the fact that the media and general public, for that matter, were more concerned about pegging the blame on musicians and graphic artists who build video games, than they were about high school students having access to guns in the first place." "Maybe instead of society being so concerned about Marilyn Manson cancelling his shows, they should have been more concerned about the NRA cancelling theirs (which didn't happen!) Should not have this been a bigger concern than the artistic works of musicians and video game programmers?" Jyri states he is all for people having the right to bear arms, but as a musician, he is more concerned about freedom of speech. He feels censorship is by far more dangerous than banning guns, and if we can't say what we feel without the fear of persecution, then what good is owning a gun?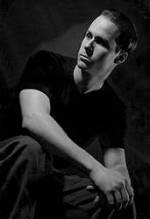 I asked Gustav (94.7 KNRK radio) what his thoughts on the situation were, and he tells me that the entire Gothic scene, whether it's created from music, or attire, of the mere fascination with death and other things morbid is not something that directly endorses any sort of violence toward another person. "It's a tragedy that this sort of thing happened, but you know as well as I do that the Goth/Industrial scene is typically pretty passive". He feels it appears, much of the time, that a peer group or selection of music is often used as the scapegoat to cover up less than stellar upbringing of youths today, and that parents need to simply spend more time with their kids and teach them the value structure that they deem fit for society.... not to dictate what music people should or should not listen to, or how they should dress. Gustav tells me he spent many of his younger years listening to Skinny Puppy, wearing all black clothing, eyeliner and watching Faces of Death flicks for fun, but it never encouraged him to bring a gun to school.
I decided to ask David, the guitarist/violinist for Written In Ashes, if he felt there would be any backlash in the Gothic music industry due to the negative media portrayal. He feels that what little backlash he has experienced has been more on a personal level (as a run-of-the-mill goth on the street). Nothing has had an impact on an artistic level, but he adds, "however we are not gigging right now, we're recording. When we get back into the full swing of things, starting with the tour at the start of June, we'll have to see what happens." He says that even on a personal level, there hasn't been a lot of backlash, "just more than the usual number of weird looks on the MAX [Portland's answer to a subway], that sort of thing". He says the looks have been charged with a different set of emotions than before the Littleton shootings; there is an ever so slight touch of concern that he never saw before.
David says that he has absolutely no doubt that the entertainment and news media played a significant (if not dominant) part in the events in Littleton. So much of what the two shooters and their alleged accomplices did, what they said, what they seem to have thought, can be found in nearly unchanged form in some sort of movie, TV show, or violent video game. The depictions of violence in the media, even the news media, are so removed from the reality of actual violence that a degree of desensitization is inevitable. Any lip service to the horrible consequences of violence is exactly that; a word or two, a scene of heartfelt introspection (still dramatically lit and featuring Our Craggy-Faced Hero looking, well.... heroic!). While he feels that a more responsible, realistic depiction of violence in all its horror would reduce the harm that dramaticization of harm can cause, he feels requiring a certain depictive style, of mandating a particular approach, is even more harmful to our society in the long run than violent crime. He adds that violent crime can be dealt with in many ways, and we have been reducing violence in society for several years now, according to FBI crime stats. School shootings, while sensationalistic and horrifying, are anomalous - they simply don't happen often enough to make the risk a matter of legitimate concern to most citizens. Censorship, especially content censorship unrelated to matters of vital national security, isn't worth a tiny reduction in risk.
I asked David if he feels there is any relationship between violence and the Gothic/Industrial music scene, and he feels in Gothic, not much at all. "It's largely a rather passive scene in many ways". He adds " violence isn't an exclusive prerogative of young men, but let's face it, that group's the most likely to respond to stress and such with violence ". " There just aren't that many boys in Goth!" He feels the Industrial scene is a little different, that there are some violent people attracted to that end of things, although there are a lot more who simply want to imitate a dangerous edge. " Industrial's a (mostly) guy thing".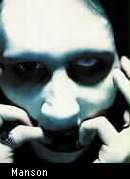 I have always felt that music is a form of release. A way of getting out aggressions, or calming your soul. The fact that bands such as KMFDM, Rammstein, and Marilyn Manson were used by the media to try to "explain" the violent tendencies of some very disturbed individuals, only further dictates the often shallow-mindedness of the mainstream media. Take for example a quote I read in one of the newspapers. They were citing some words that were found by authorities (and I can't recall if this was taken from the web-page, or written in a notebook) but the newspaper felt the need to print these words in their entirety... it went something like this.... "man has ruled this world as a stumbling demented child kind long enough, and as his empire crumbles, my precious black widow shall rise as his most fitting successor". These are words I have known by heart since junior high. They are words spoken by Vincent Price as a prelude to the song "The Black Widow" by Alice Cooper, released in 1975 (I still have it on vinyl). My point is, I have been listening to so-called violent music my entire life, and I, like Gustav, never once felt the need to bring a gun to school; however, the newspaper felt the need to print these words as a sort of glimpse into the mind of a killer. While I don't feel all of the media missed the mark entirely, most news sources did try to add the "Gothic Factor" into their reporting. There were, however, a few glimpses of light in the mix. An article in "The Oregonian" was fairly sensitive to the Goth scene, and I felt it was more of an accurate portrayal of the Gothic sub-culture, and there was also a tiny blurb in "The Columbian" which stated the fact that violence is mostly denounced in the Gothic scene.
I have always felt completely safe within the Gothic/Industrial music scenes. I only hope that any negative media backlash will never change that sentiment. It's my release from the stresses of life, and when I can wrap myself in the dark cocoon of beautiful Gothic music, or immerse myself in some wicked heavy Industrial, I feel a sense of deliverance that nothing else in this world can even come close to.