Denise Marsa
Self (Key Media Group)
By: Alex Steininger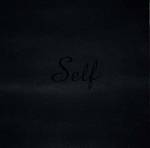 Female lead singers seem to be a dime a dozen now days, especially in the pop-rock genre of music. Los Angeles' Denise Marsa may fit into this category, though she is capable of breaking out on certain songs with some good pop hooks. On the average, though, she seems to fall prey to the mass-market appeal of female pop, losing a lot of ground as she treads already forged paths.

The disc opener, "Shed," and "The Land Had a Dream" are examples of tight pop songs that sparkle, while "In a Town Called Jesus" tries to pass off a cheap soft-metal ballad off as pop, to no avail though. "No Comparisons, Please" packs a nice funk groove, making it one of the most infectious, danceable ditties on this disc, while "House of Tears" shows the delicate, warming side of Denise.

This album definitely has its ups and downs. And, though the album may seem out of focus at times, there are some grabbing moments, which makes it worth at least one listen. Give it a try and see for yourself. You may just get hooked by the first song or you may not. I'll give it a C-.