See Jane Run
Dog Days (Self-Released)
By: Sonya Brown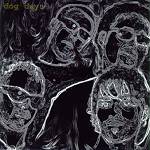 There is something about watching a band evolve before your eyes.

I first saw See Jane Run perform at the Arnada Cafe a few years back before a small gathering of people. I could feel the energy and spark that went on between the then trio: David, Brad and Bill. How they loved being a fun, rock and roll party band. I picked up their demo tape which contained 4 tunes, and decided to catch as many of their performances as possible.

Over the years, I have seen them expand their music catalog, polish their sound, add a new guitarist, get a rather large following, and continue to kick rock and roll ass. And now, they have released their debut full length CD, "Dog Days".

How strange it is to hear David's vocals coming at me from inside my headphones, or out of my speakers! I can visualize them, on stage, and it's like getting a shiny new version of some favorite songs.... and I can play them whenever I want!

See Jane Run now consists of David Graham, vocals, guitar; Brad Warfield, bass & backing vocals; Billy Buckmaster, drums; and the newly added Giles Muthersbaugh, guitar & backing vocals.

Their 11 track CD (plus bonus track) contains one song, "King of the World", from their demo tape. My personal favorites are "I'm the One", "Sold Me Out", "Meaning of it All", and "Something Free". There are also a few ballads, such as "No Good", which flows nicely in the mix.The still un-named bonus track is a wonderful way to end this CD. It features an acoustic performance by David. He was working on this song at the time of the recording for Dog Days, and apparently it was caught on tape by engineer Dennis Carter. The song ends with David putting down his guitar, and leaving the studio...... you can hear the studio door close behind him. David tells me he was unaware of this recording until he heard it played back at a later time, and they decided to leave it in. Some additional engineering for Dog Days was done by Ben Lloyd.

You can find Dog Days at Tower, Local Only and Music Millenium, or contact Kazbah Management at (503) 414-4189; or write P.O. Box 3451, Gresham, Oregon 97030.... or feel free to email me. They are presently working on distribution, but it seems Dog Days is doing very well, and was listed in A&E for the week of May 2nd as #4 for the week for top selling NW recordings.

See Jane Run was a fun rock and roll party band. Now they are a fun rock and roll party band with one kick ass CD!