Jack Mudurian
Downloading The Repertoire (Arf! Arf! Records)
---
VARIOUS ARTISTS
The Talent Show (Arf! Arf! Records)
By: Gary "Pig" Gold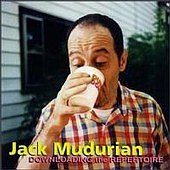 For a good many years now, David Greenberger has been not only visiting, but documenting (in his legendary "Duplex Planet" zine) the strangely wonderful world of Boston's senior citizens, actually venturing into their residences from time to time to sample, first-hand, the woefully cast-aside wit and wisdom which is Life Over 65. One cloudless June afternoon in 1981, David brought a cassette recorder to visit the Duplex Nursing Home's very own Jack Mudurian. Asked, simply, to "sing something", this Duplex's Sinatra-in-residence proceeded to unfurl an utterly ear-bending 129(!!!)-song non-stop medley of show tunes, old favorites, and even a possibly definitive reading of "Rock Around The Clock". When the tape was full, the performance was over, and leave it to those wacky visionaries at Arf! Arf! to delicately place this treasure onto disc for all the world to savor. The phrase "hearing is believing" has never been more applicable.

But Wait! That's not all!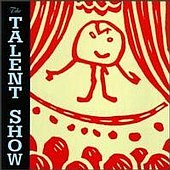 If a 47-minute History Of 20th Century Music only serves to wet yer whistle, then by all means stay tuned for over an hour's worth of on-stage performances by an entire slew of "Duplex Planet" citizens, friends, and innocent standers-by on THE TALENT SHOW. Yes, this time David's trusty recorder has captured, in all its sonically-challenged splendor, an evening's, um, entertainment at the local church hall, and the version presented herein of Beatle George's "Here Comes The Sun" (especially the mid-song panic of a drum solo) is alone worth the price of admission.