Consolidated
Tikkun Survivor Demos (Orchard Records)
By: Alex Steininger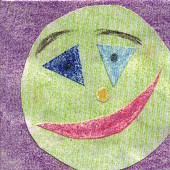 Consolidated isn't afraid to get in your face and let you know where society has gone wrong and what needs to be done to cleanse our system of its ills. Taking it one step further though, instead of just talking about it in their music, Consolidated frontman and mastermind Adam Sherburne volunteers his time and money at several non-profit organizations, including the Men's Rape Prevention Project, National Abortion Rights Action League, Planned Parenthood, Liberation Collective of Portland, Oregon, EarthFirst!, and The Coalition Against the Trafficking of Women. All proceeds from the sale of Tikkun (which is the Hebrew word for heal) will be shared with the above mentioned activist groups.

"28th Place" finds Sherburne leading the band through rap beats under a tale of a kid who was molested and turns to crime and destruction so she can find a comfortable place to fit in. "Ventana" is a tale of survival over a funk-pop-rock beat. "Falling Through You" is an optimistic love song about finding someone who you want to spend your life with. Backed with a hip-hop/funk groove, you can't help but feel the positively this song represents. And then there is the climax of "Sex Work," the a dance-techno number that will send chills down your spine as Consolidated hits you over the head with a few simple lines ("Sex work/ Work makes you free"), but manage to paralyze you for some time after.

I like Consolidated's message and the work they do. But, sometimes the music plays second fiddle to their message, and it seems they just don't seem to go together. The music isn't that good, but the message is. The jump from rap to dance-techno to funk and pop rock is eclectic, but the journey leaves you confused and uninterested. I'll give it a C-.