Geoff Keezer
Zero One (Dreyfus Records)
By: Alex Steininger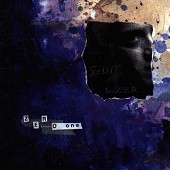 Jazz pianist Geoff Keezer, at age 18, became the pianist for Art Blakey's Jazz Messengers. Now at 28 years old, he has worked with several jazz legends and released nine solo albums under his name. Quite the accomplished musician, Keezer's latest is as beautiful as they come.

Re-working cuts by Bjork ("Venus as a Boy"), Bowie ("Life on Mars"), and Radiohead ("Let Down"), and mixing them with jazz standards and originals, Keezer delivers sonically beautiful and timeless jazz piano as he stuns and mesmerizes you with his talent and expertise, as well as his vision and honesty through each and every note.

Heart warming and delicate, tumble and invigorating, as well as fresh and enjoyable, Keezer's latest is a light jazz collection sure to be the background for many beautiful nights. I'll give it an A-.