Monk
Quiver (Flat Earth Records)
By: Alex Steininger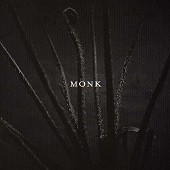 Monk, derived from the Greek word "monos," or alone, seems to be an apt word to describe a solo project from ex-Over The Rhine founder, Ric Hordinski. Traveling down a spiritual path throughout the album, Monk tests the waters and dives in to many different sound styles as the album progresses. Spiritual, captivating, and heart warming, the album never loses you throughout its quest to find musical happiness; it allows you to follow it every step of the way.

Now, I don't say this often, and when I do say it, I mean it. Monk's sound is quite original and hard to pigeonhole, if not label at all. It's a collection of so many cumulating sounds that even a long string of genres and sub-genres couldn't explain what is going on here. "Womb of God" is beautiful and airy, floating around your head and putting a smile on your face from the sheer magnitude of warmth that is emitted from the song. Then there is "That's My Love," a soul-gospel rocker that says more with space than it does with force. And "Can't Drink the Water," a magnificent classic-pop cut sure to win you over with its sensitivity and beauty.

Lush, sparse and every thing in between, Monk delivers a spiritually moving album without even trying (at least, that is the way it seems). The album comes across natural and organic, which adds to its spiritual appeal. Never forceful, you'll like this album for its easy-going nature and its light, make-up free skin. I'll give it an A-.