Slow Fore
Oil (Espo Records)
By: Alex Steininger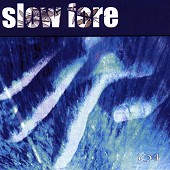 Recorded six weeks after the band's formation, it shows. Oil is the band's debut EP, originally intended as a demo, but officially released by Espo as the band's introductory offering. Though it shows a band with promise and plenty to offer, the band needs to grow into their shows and play out more before launching into the studio to the develop the songs.

"One More Day" travels the emo path to a tee, starting out soft and ripping into shuttering rock, while "Walking Backwards" finds the band creating a new sub genre for emo, emo-metal. And, though they do it as good as it could be done, they sound like a bad version of Creed or Godsmack trying to fit into the emo scene.

Now that emo has become a dime a dozen and every fifteen year old who hears a Sunny Day Real Estate album wants to sound like them, it's obvious a lot of them are going to sound the same. However, with their infusion of metal and hard rock mixed into their emo sound, Slow Fore manage to separate themselves from that pack, at least. I'll give it a D+.