The Casket Lottery
Moving Mountains (Second Nature Recordings)
By: Alex Steininger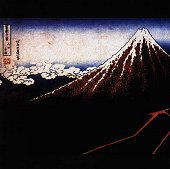 Explosive, discordant rock music with a stinging array of emotions, The Casket Lottery may be quickly written off as an 'emo' act. But, with songs like the unsettling "Rip Van Winkle" and the jarring beats of "Jealousy on Tap," the band expands beyond the typified emo sound with their own, emotionally driven, melodically-induced brand of rock.

The thick, punctuating bass of "A Dead Dear" collide with the striking guitars and abrasive vocals, while the sullen melody of "Vista Point" finds you misty-eyed. The Casket Lottery is able to mix emotional with hooks on "A Thousand Oaks (Away From Home)," as they walk through roaring, mid tempo guitars and light, supple percussion. Of course, the power of "Ancient Injury" will force you to sit up attentively before subduing you with gentle-ness. And the heart-on-the-sleeve pain of "Keep Searching" leaves you chasing after answers.

With a throbbing rhythm section, stirring vocals, and an overall jarring structure, The Casket Lottery will put you to bed with relaxed, intimate beats before they rip into the rag and come out with soaring riffs and pounding beats. It's the clash and tension that drive the band, making for an unexpected listen. I'll give it a B-.