Maquiladora
White Sands (Lotus House Reocrds)
By: Alex Steininger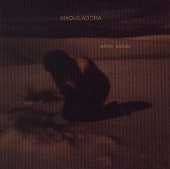 Maquiladora is nothing new. Indie-rock crossed loaded down with intimate singer-songwriter similarities (relying heavily on voice and guitar), the band goes off into two separate realms while trying to bring them together.

They do a decent job at it, too. The songs have a lo-fi, whispery edge to them but still are dashing enough to keep you rocking and strolling along with the songs. They're not too quiet or too faint that you lose interest, and they're not too overwhelmingly lo-fi rock to wipe away the intimacy. It's enough of each and enough removed from each that it stays interesting long enough to keep you interested for a while.

A few songs get lost in the noise of the guitar, while others feel as if they need new parts or different arrangements to really work. But, as it stands, it's a good album with some shining moments. I'll give it a C.