VARIOUS ARTISTS
Tribute to the Pixies (Invisible Records)
By: Alex Steininger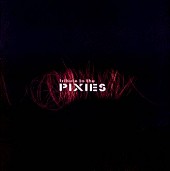 An industrial tribute to The Pixies? When will Invisible Records and Martin Atkins stop amazing me? I mean, when I think of The Pixies, I think of indie rock or pop bands influenced by Black Francis' witty, erratic lyrics, and powerful blend of post-punk and carefully crafted pop. Definitely not industrial bands. However, Atkins and Invisible prove over and over again that they're fans of music, and not just one style.

The record itself is monumental, too. "Debaser," one of my favorite songs by The Pixies, off of Doolittle, is completely twisted, warped, destroyed, and re-built into an entirely new track. Same goes for all of the other songs on his album. I mean, you can feel the melody line and the basic structure of the song, but behind that, they completely turn it into their own, less a few moments where the lyrics and melody line up too perfectly, reminding you just exactly what you're listening too. Definitely not your standard, regurgitated covers. I'll give this an A-.