CJSS
Kings of the World (Pavement)

---
Zanister
Fear No Man (Leviathan)

---
Southern Gentlemen
Exotic Dancer Blues (Leviathan)
By: Geoff Melton



While most artists are lucky (and often content) to have a new release out every two years, David J Chastain has always managed to churn out quality discs at an incredible rate. Over the last year he's released three discs as a member of three different bands, each with their own distinctive style.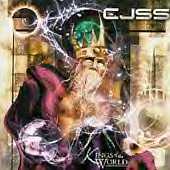 For longtime Chastain fans the most highly anticipated of these is most likely the long overdue return of CJSS (Chastain on guitars, Russell Jinkens on vocals, Mike Skimmerhorn on bass and Les Sharp on drums). Although "never officially broken up" Kings of the World marks the first release from the band since 1986. Not skipping a beat in those 14 years, the band is at the top of their game with another dose of their distinctive metal, exploding with the technical expertise of power metal, but with a warmer sound not usually found in that genre. A welcome return, and hopefully one that we won't have to wait for again.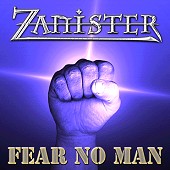 Next up is the sophomore effort from Zanister. Unlike Chastain's other projects Zanister finds him teaming up with another guitarist, the equally talented Michael Harris (the band is rounded out by Michael's brother Brian Harris on drums, vocalist Brian Sarvela and bassist James Martin) to create a stunning release that walks the line between progressive rock and power metal with more elaborately constructed passages and intricate solo work. Sophisticated at times, in your face at others Fear No Man is an impressive release and strong follow-up to 1998's Symphonica Millennia.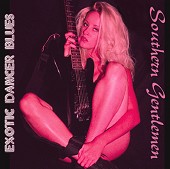 The third of Chastain's most recent discs is a bit of a departure for him both musically and lyrically. Featuring him not only on guitar, but (for what I believe may be the first time) also vocals, the Southern Gentlemen take influences like Robin Trower, ZZ Top and Hendrix and spit out a tasty set of heavy-edged, bluesy rock. Supported by Dennis Lesh on drums and Kevin Kekes on bass, Chastain shows that he can pull back on the technical side and fall into the groove laying down some loose, blues-flavored licks and even showing that he can hold his own vocally with a gritty sound that fits perfectly. The band also lays back in the lyric department with most cuts referring to women and all that comes with them, both good and bad.

If these 3 release aren't enough for you, you can go to http://www.diginetmusic.com, a site Chastain started to release all his demos, live CD's, etc that have never been released.