Gorky's Zygotic Mynci
How I Long To Feel That Summer In My Heart (Mantra Recordings)
By: Alex Steininger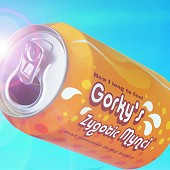 Where indie rock and pop collides, Gorky's Zygotic Mynci stands. A delectable collection of pure beauty, the warm, inviting melodies and soothing, approachable presentation of the songs instantly make How I Long To Feel That Summer In My Heart a winner.

With the effortless and carefree attitude of indie rock, yet the precision and perfection of the tightest of pop bands, Gorky's Zygotic Mynci manages to capture both sounds in one monster package, a package filled with breezy hooks, heartfelt lyrics, and plenty of charm.

This is a pop record for the books, once capable of hitting so many different listeners, its appeal is almost endless. Very indie rock oriented, yet still pop-driven enough to hook non-indie rockers alike, it is a blissful album sure to win over many. I'll give it an A.