Luther Russell
Letters From LA
By: Matthew Greenwald from Denki Tiger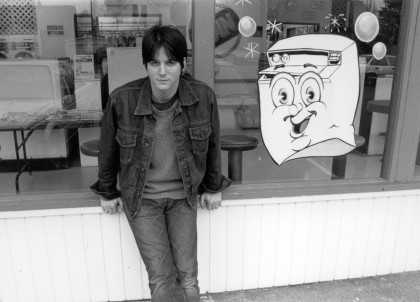 To me, Luther Russell is a modern American legend. You Japanese fans may not have heard of him. Don't feel bad, far too many American music lovers haven?t either. However, as a singer, guitarist, record producer and songwriter, his passion, talent and overall artistic moxie is unparraleled. The term 'Renaissance man' applies here in psychedelic neon.

Beginning in the early 1990's with The Freewheelers, Russell emerged a fabulous songwriter, bandleader, and a striking purveyor of blue-eyed soul. After the band's all-too-brief run, he relocated to Oregon, where he set up shop an independent record producer and solo artist. Of particular note are his albums with Fernando (on Cravedog Records), whom I can only describe as the Argentinean John Lennon.

Luther's last attempt as a front man with a self-contained band was Federale, which never made it past the recording stage, despite a series of incredible live shows in 1998. Russell explains how the band came to be, and ultimately, dissolve. "Federale was a band that I put together with Marc Ford, who used to be in The Black Crows. We wrote some songs, rehearsed, and really liked working together. We almost made an album for Geffen, and met with some pretty big guys like Jimmy Ivoine. Jack Douglas was set to produce us, and I loved him and am big fan of his. We had hours of demos, and thought it was pretty good and a beautiful band - three part harmonies, and kind of a Crazy Horse-garage thing. It was cool. But, they (Geffen) kiboshed it. But in a way I was kinda glad they did, because I had some other stuff up my sleeve, and I realized that I wasn't too into being in a band at the time. It was really fun, though, and it?s unfortunate that it didn?t really happen. And that was my last time dealing with majors; I'm not too big of a fan of that stuff."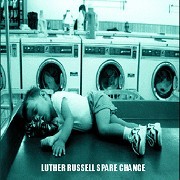 Russell has made three excellent solo albums (that have been released so far), the best and most recent being Spare Change, a solo acoustic outing, which raises the level of the game and redefines the singer/songwriter process. Before a gig at Largo in Hollywood, Russell explained the genisis of the record. "On the new record, two of the songs I had back in The Freewheelers days" says Luther "Bronwyn" and "Friday Night's Dead". The deal with all of the songs on this record, the criteria was that they just didn't work with the band. I even tried most of these songs over the years with the bands that I?ve been in. Songs like "Broken Man", when I wrote it, I just couldn't even conceive of how I would do it with a band, arrangement-wise. Also, I wanted this record to be like 'square one' - get solid performances, solid tunes, the best I had to offer. It didn't have to be with a big label and start at 'square one', and then maybe I'll unfold it from there. I have another record in the can, called Skulltown , and it's completely different. It's pretty much done and mastered. It's got this great tune on there called "Arthur Lee". Maybe I'll sing it tonight. It's a tribute to him. But Spare Change came along, and I had the seed for that, and a friend of mine was starting a label and I said, 'I'll do it'. There's no overdubs. I recorded it with the intention of doing overdubs, something like John Wesley Harding ."
The record is fabulous, and his Bob Dylan leanings shine through on all of the album's tracks, while not compromising is razor-throated, Joe Cocker-inspired vocals. The Largo show was even more striking, bringing the organic 'folk process' vibe to the stage with a sense of artistic purpose and determination, and above all, style. Cuts from the new album such as "Broken Man" and "Thick And Thin" (one of the most heartfelt and effective songs about friendship in recent memory) were positively arresting. Russell also performed several songs this evening that were from the yet-unreleased Skulltown . Perhaps the most effective if these was "Arthur Lee", an incredible tribute to one of the most underrated singer/songwriters in California music history.
Aside from being a fine guitar player, Luther also has developed into a very soulful piano player, as his reading of Randy Newman's "He Gives Us All His Love" readily attested. All in all, this artist has a lot of great music in him, and to these ears, all of it worthwhile and necessary.
If you are interested in ordering the new Spare Change album, you can get it at : www.inmusicwetrust.com/label/.
Also, there is further information on Luther (particularly his production work) at the Cravedog records website: www.cravedog.com.
NOTE: LUTHER RUSSELL- "LETTER FROM LA" (RECORD COLLECTORS/JAPAN) - JULY 2001 ISSUE (Reprinted in In Music We Trust with permission from the author).
?2001 M. Greenwald15