INTERVIEW: Supersuckers
A Country And A Loud Rock Album In 2002 (Supersuckers)
By: Alex Steininger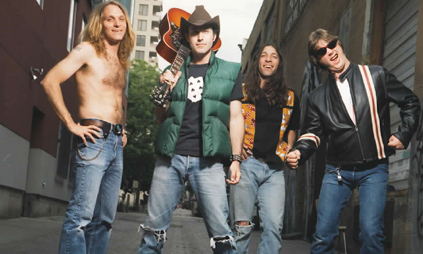 Seattle's favorite loud rock band The Supersuckers have been missing in action. Front man Eddie Spaghetti moved to California and had a kid. Two other members of the band moved, one to Austin and another to California, and two members of the band are expecting children, one due in December of 2001 (Dan Bolton) and one due in February 2002 (Ron Heathman).

What has the band been up to in their time off, besides moving and having children?

"We've started a new label, Mid-Fi, as in middle finger," Eddie Spaghetti informs me via phone while on tour. "Our first release is Songs All Sound The Same, which is a re-release of our first record. Our next release will be Musta Been Live, a live country record that features a lot of songs off of our country record, Musta Been High, as well as some new songs and covers. The label will release mainly Supersuckers records for the first few years."

The band toured through Thanksgiving and is now "taking some time off to take a break and continue writing tunes for our next rock record," which is due out in the summer.

Prior to their next rock record, the release of Musta Been Live will keep fans of the band satisfied.

" Musta Been Live was recorded in Texas," states Eddie. "Micky Raphael, Willie Nelson's harmonica player, plays on it, and Amy Nelson sings on it.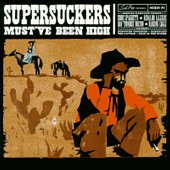 "The record came about because our sound guy was recording our tour and happened to record that show. We really liked it, so we decided to put it out. You can pre-order Musta Been Live at supersuckers.com and you'll get it right when it comes out in February."
"Besides Musta Been Live and the next Supersuckers rock record," Eddie says, "Mid-Fi is also working on a DVD of the Supersuckers' highlights and low lights."
Ending the interview, Eddie Spaghetti finishes by saying, "We're very grateful fans have allowed us to be two different bands. We were sure when we did Musta Been High that fans would reject it, but they loved it. We're very appreciative of that. And don't forget, The Supersuckers are the greatest rock 'n' roll band on earth!"