Adams: Ryan Adams sophomore solo album and Whiskeytown's last album
Gold and Pneumonia (Lost Highway Records)
By: Alex Steininger



How does someone create two of the best major label albums of 2001, let alone two of the best records - indie or major - in 2001? It is a hard task, however Ryan Adams, former front man for Whiskeytown and current solo recording artist, makes it seem so effortless.

Ryan Adams' band Whiskeytown released their last album in 2001, an album that went through the ringers, being shelved by its previous major label (Universal/Outpost Recordings). The band, lost in major label turmoil, disbanded, leaving Adams to go solo, releasing the critically acclaimed album Heartbreaker on indie Bloodshot Records.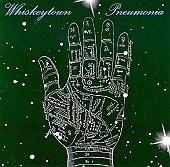 Soon after the release of Heartbreaker, Whiskeytown, though disbanded, got their chance to release their final album, Pneumonia on Lost Highway Records.
A toned down, richly melodic, poetic album that proved what fans already knew, Whiskeytown was a rising star that could have been the band to help remove lackluster, emotion-less rock from the airwaves.
Long pigeonholed as an alt-country act, Pneumonia did many things, one of which was proving that Whiskeytown was more than an alt-country band or a Replacements knock off (though Adams' Westerberg-esque tendencies are quite stunning at times). From the whispery country-folk of "Jacksonville Skyline" to the relaxed pop of "Crazy About You", Whiskeytown created fourteen stellar examples of songwriting that will outlast 99.9% of bands that were around during the same time Whiskeytown was.
However, with corporate mergers, routine personnel changes at the label, and utter chaos in the music industry, Whiskeytown got lost. Shelved for nearly three years, and heavily bootlegged over the internet, when Pneumonia hit, it hit with all the power of a semi truck crashing into a little bug, smashing everything around it and further proving its timeless value.
To follow up the sleepy, easy-going genius of Whiskeytown, most musicians would have to go into the basement, record a handful of lo-fi, 'unfinished' demos and then kill themselves, only to have their demos released as their last album years later to critical praise and much fanfare. Ryan Adams, however, took the harder approach, went into his apartment, penned some more breathtaking songs, and then hit the studio to record his second solo album, his major label debut as a solo artist.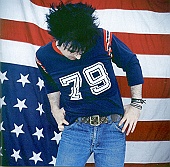 The outcome was Gold, a mesmerizing album that has two parts to it. One being the highly produced, radio-ready pop hit of songs like the single and album opener, "New York, New York," a punchy, hook-laden pop song made for the radio, but ripe with emotion.
The other part of Gold is the hushed melodies, quiet, relaxed singer-songwriter style that Adams hinted at on Pneumonia and saw in full bloom on Heartbreaker, as well as his classic balladeer offerings.
"Firecracker" is a feel good love song that jumps with an upbeat, can't miss hip-shaking vibe while offering up slick production and harmonious melodies that will have you singing along by the middle of the first verse. Add some glorious keyboards and a warm harmonica part and you'll be melting like a teenage girl obsessed with Adams' looks, choosing his pretty, undeniable hooks over everything else.
"Somehow, Someday" showcases his roots-rock abilities are still more than capable, if not down right stunning. "When The Stars Go Blue" holds Adams' up as one of the best modern balladeers. "Nobody Girl" delves into slow, simmering, but still rockin' pop music. And "Gonna Make You Love Me" has Adams nearly whispering, pouring his heart out and exposing his soul in this slow ballad that will melt you and bring tears to your eyes.
Very few artists can accomplish best-of-year albums with a band and a solo album in the same year. What is even more stunning is Adams' ability to astonish and captivate with quiet, subdued songs and then do a complete 180 and have you eating out of the palm of his hands, this time with a well-produced, effective pop record that could have a few radio smash hits. And still just be the boy with a guitar writing genuine songs from the soul.
Simply put, Ryan Adams is a modern day genius, used in the strictest of terms. This guy will be around for quite some time and make many more priceless albums that will change the face of music to come.