Lorien
Under The Waves (Instant Karma / Virgin)
By: Alex Routledge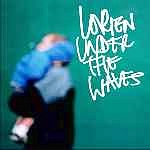 Lorien were once billed as the new pretenders to the Coldplay throne although their debut album, Under The Waves is at times a little more adventurous than their guitar-led contemporaries. With a melancholic and balladeering album, at times bordering on the epic, their sound brushes with Muse, the Manics and other six-string songsmiths.

The band, recently championed in NME as "one of the bands you must hear in 2002", open with recent single Ghostlost, a memorable tune which starts with a surging blast of feedback-drenched electric piano, quickly seaming into standard downbeat rock fare. Lorien mix the soft verse/heavy chorus amid an angst-ridden musical backdrop with echoes of Radiohead and the late Jeff Buckley.

Track 2 is more upbeat, a lightly strummed acoustic guitar taking centre stage before a catchy, yet lyrically weak vocal line. The sound here is probably closest to Travis but sadly lacks direction and the magic of the preceding track fails to reemerge.

An opening riff not disimilar to Radiohead's No Surprises marks the beginning of the next track, the band's debut single, Shivering Sun. One of the album's better tracks, the tune blends acoustic guitar, a catchy chorus and downbeat rhythms.

All Time is the band's slight and brief departure into electronica as they experiment with distorted vocals, backwards organs and sensual xylophones. It's an admirable intro but unfortunately soon merges into similar territory as much of the LP begins to sound the same. The band's formula of acoustic guitar intros followed by touching, anthemic choruses does not always work in their favour.

The LP's second half starts in similar fashion, a quiet disparate intro followed by a guitar-led soundscape with falsetto vocals. Disappear, however, starts with melancholic piano, a slow ballad mixing with a whirling acoustic guitar as Lorien take their cue from Starsailor and Coldplay.

A drum intro accompanies Blue, a jangly, upbeat number, as The Las meet Muse in one of the album's more inspirational tracks, where several mood changes see the band mixing summery guitar pop melancholic electronica.

The band close with Holy Lights, a slow acoustic number, a heady blend of charming folk and traditional balladry. Unfortunately, it's not quite the memorable finale Lorien are aiming for as the track soon descends into a very lame acoustic ballad, lacking both direction and melody. Lorien's debut album is a mixed blessing really -- some great tracks, but sadly not enough variation to keep the attention. Although unlikely at the moment to challenge Coldplay in the "Guitar Pop" league, they have great potential and a little more style, which could take them a long way.