VARIOUS ARTISTS
The Amos House Collection Volume II (Wishing Tree Records)
By: Alex Steininger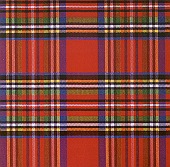 The second compilation of established indie and pop artists getting together to benefit The Amos House, The Amos House Collection Volume II boosts the likes of Elliott Smith, Wheat, Spoon, Bright Eyes, Ida, Azure Ray, and more.

The standout tracks for me are the demo version of "Bottle Up & Explode" by Elliott Smith, Wheat's "Test Tones (Demo for The Flaming Lips)", and Spoon's "Everything Hits at Once (For Discos)". However, each of the nineteen tracks on here are strong, with the lesser known acts like Skating Club, Emily Sparks, Clairvoyants, and Aden turning songs right on par with the likes of Spoon. I'll give this an A.