FEATURE: Outsight
Published, somewhere, monthly since July 1991
By: Outsight


TOM WAITS NO MORE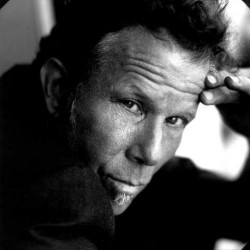 Tom Waits sold over a million copies of Mule Variations and won a Grammy for it. Never one to rush albums, anyway, Tom Waits took time to top that excellent opus and with the dual release of Alice and Blood Money, both on the Epitaph-distributed Anti label, he has. For the fans, any mention of new Waits activity suggests the question, Will he tour? Well, these albums were created, like Frank's Wild Years, for performance and have already been performed. The cover of the booklet of Blood Money shows Waits in a tux casting stark shadows with a mechanic's light. This is shades of Big Time, indeed. It seems only official announcement of the dates and venues awaits.

Again recalling Frank's Wild Years, Alice gives us another character in the Waits pantheon. Performed in Hamburg in 1992 and thought abandoned by Waits, Alice is loosely based on the Alice Liddell that so obsesses author Lewis Carroll. However, this Alice becomes more of an archetype: that one woman that becomes the prime source of joy and pain in a man's life. As Waits has always been more a celebrator of the sad than the serene, this Alice becomes the focus of mad melancholia in this recovered masterpiece.

Blood Money also has an inspiration, Woyzeck. Like, Alice this was a performance directed by Robert Wilson. The songs Waits and his wife Kathleen Brennan composed here were for George Buechner's Woyzeck play. Like Alice, almost exclusively acoustic instruments are employed for this dark and carnivalesque work. Psychically akin to Bone Machine, Blood Money is the malevolent, demonic side of Waits given full creative reign. Waits and Brennan fully incarnate the tortured spirit of Woyzeck, a man driven by punishing forces beyond his control to despair and suicide. On this album Waits performs on a 1929 pneumatic calliope adding to the funhouse nature of this personal, G?tterdamerung circus.



1,2 ANEW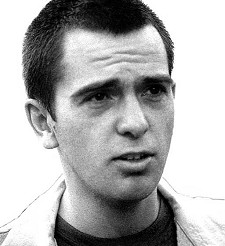 Geffen is reissuing remastered versions of Peter Gabriel's (http://www.petergabriel.com) first two albums. The intelligent and sophisticated songs presented on these 1977 and 1978 albums only hint at the hip dance-pop Gabriel became known for in the MTV years. 1, with its moody rain-spotted car cover, has all the psychological landscape of a compelling novel, or moving movie. There are the unsettling low points of life covered in the melancholy "Humdrum" and the Randy Newman-flavored "Excuse Me." The moment of transformation is captured in the memorable "Solsbury Hill." This ambitious rock album includes not only the London Symphony Orchestra, but Robert Fripp, Tony Levin and Steve Hunter. Somewhat more obvious on the two-sided vinyl original releases is the dichotomy of a more upbeat Side 1 compared to an apocalyptic Side 2. 2, with its jarring image of a black and white Gabriel tearing down and through his world, Is not necessarily any darker. However, it is somewhat edgier and opens with a Joe Jackson-flavored "On The Air." This seems a metaphor for not pop success but all the tension being "in the spotlight" implies. Released at the height of the punk movement, Gabriel employs on this Fripp-produced album a more sparse, uncluttered sound typified by the successful single "D.I.Y." 2 is the ex-Genesis lead vocalist post-art-rock album of lucid pop vision.



ZINE SCENE
Continuing a fine, quarter-century tradition with readers in all fifty States is Farming Uncle (Box 427, Bronx, NY 10458). There's a rural, anti-establishment almost survivalist tone to the photocopied digest. Mostly filling it are ads, which themselves offer entertainment value going from Native American tribal leader classifieds to notices for mood-altering herbs. Interspersed are factoids, quips and short articles, such as herbal remedies for menstrual problems and the Asian Indian derivation of Southern U.S. cattle? Shannon Colebank (POB 5591, Portland, OR 97228) is hard at work with her prolific self-publishing venture Whizzbanger Productions. First, there is the one-sheet Whizzbanger Newsletter. No. 5 (October 2001) focuses on circumcision and the patriarchy inherent in Christianity. Also available from Colebank is The Whizzbanger Guide to Zine Distributors. Issue Six (March 2002) continues a fine tradition. This is a useful, international directory compiling self-descriptions from 80 zine distributors in 18 countries. The spiral bound volume includes other features, among them poetry. Another spiral-bound Whizzbanger product is Aftermath. Containing mostly a post-September 11 journal and poetry from Colebank, this provides an underground publisher's perspective on the terrorist attacks. Shannon also compiles here relevant excerpts from other publications and letters and writings from others.



FRESH FRITH
Britain's ReR MegaCorp (http://www.rermegacorp.com), distributed domestically on Cuneiform, reissues Fred Frith's Accidental: Music for Dance, Vol. 3 and Gravity titles. From the avant-guitarist, these are two varied discs. The title of each is a reverse barometer of the weather system contained therein. Gravity is possessed of levity and a even a cartoonish experimentalism. Accidental, however, is so purposeful as to border on the aggressive in its repetitive purposefulness. Gravity is Frith's lighthearted celebration of dance from all cultures. Perhaps it is the streak of dance-music appreciation that caused him to later collaborate on the musical score to Sally Potter's The Tango Lesson. Percussion here is light and largely marked with handclaps. The guitars sound twang-y and bring folk-instrumentation to mind. Indeed, much of Frith's source material for this album was scratched on napkins while listening to Greek musicians while on holiday. Violins and horns add a jubilant feel to the music. Many musicians help vary the sound of each tracks and some of these guests are from Samla Mammas, Manna, The Muffins and Henry Cow. Gravity is an entertaining and multi-cultural pocket folk festival. Certainly, Gravity, of all the Frith releases is the most accessible, the easiest to enjoy. The disc contains a rendition of "Dancing in the Street" and it is the only Frith album where this does not seem out of place.

Accidental is Frith on all voices and instruments. This instrumentation is mostly guitars, violin, junk percussion, and radio found sounds. British choreographer Paul Selwyn Norton commissioned this music for a dance piece made in Tel Aviv, Israel. It was recorded in 1995-1996 winter. This reaches back to harsh, angular art sounds that hearken back to Frith's Henry Cow days. This is the sound he was freeing himself from on the more unfettered Gravity. In a way, though, this is then a back-to-basics approach where Frith returns to his roots but employs modern production techniques. As Gravity benefits from the exuberance of Hellenic folk musicians Frith encountered, so Accidental reflects the tension of an Israel shuddering from the assassination of Yitzhak Rabin. It was shortly after this event that Frith was in Israel recording the music in all-night sessions.

These reissues are co-releases with Frith's own Fred Records. Along with the back catalog will appear new release. Frith on the Web: http://www.fredfrith.com.



DVD REVIEWS *************************************************
Johnny Thunders
Johnny Thunders Live: In Cold Blood
Cult DVD/MVD
http://www.cultdvd.com
http://www.musicvideodistributors.com

This DVD captures Johnny Thunders in all his infamy live March 13, 1982 in New York City. However, Thunders seems more dead than alive, or at least in need of a good nap. After the title selection, there is what seems to be very apt, "Too Much Junkie Business." Of course, Thunders' music is as loose and rolling as a junkie's rolling nod, so none of the songs suffer. As a matter of Thunders, apparently a walking coma and constantly fumbling with the basic mechanics of a guitar strap, launches into his guitar parts with vim and accuracy on each tune. There are nine songs performed all together. (3.5)

Toy Dolls
We're Mad / Idle Gossip
Cherry Red Films
http://www.cherryred.co.uk

The back of this DVD proclaims Toy Dolls "the north of England's most famous punk rock outfit." The punk angle is emphasized with ransom-note style cut-and-paste graphics. However, the brightly colored toy dolls pictured on the cover fit better with the jubilant power pop container here in. That is, the group is more spirited and lively than anything sneering or snotty. Brightly colored clothes and fiercely fun sounds mark the two video-films by these high-speed guitar jesters of post-punk. As a bonus, this DVD includes the original promo vide of "Nellie the Elephant," the group's chart hit. The 95-minute collection is the first ever DVD from the group. This is an excellent release for fans of The Young Ones and The Dickies. (3.5)



STYLUS COUNCIL (VINYL REVIEWS) **********************
The Rat Hole Sheikh
Jag Mår Så Illa
Subway Star Records

This 7" EP contains four tracks. They get better as you go along. The first cut on Side A is the title track and is a cover from the Swedish "Progg" era. The original was harsh vocals and acoustic guitar Mike McCann, a.k.a. The Rat Hole Sheikh, decided to go with "schoolboy harmony" style vocals and put the punk energy in an electric guitar. This causes his voice to get overpowered. The song, originally done by The Schoolboys, is about smiling through a hangover looking forward to the next meeting with a bottle of homemade wine. This is actually the first (and Mike says the last) song he has done in Swedish. Also on Side A is "Who's Fooling Who." This is an upbeat and solid garage rock number. More rootsy rock starts off Side B: "Down in Hell." This is rock-n-roll with a primitive, vintage style. Even more primitive is the Charley Patton-inspired "My Voodoo Dolly" with Delta blues pulled from a Rat Hole. (3)

The Spy's
Original Punkrock
Incognito Records
http://www.incognitorecords.de

During this Windsor, Canada quartet's 1978-1980 existence, they only released a single: "Machine Shop" b/w "Underground." Those tracks are presented here, along with 1979 demos on Side A. Side B is a 1995 reunion show. Pressed together on 200 gram vinyl, this package documents the entire story of the group that gigged in Windsor and Detroit after inspired by guitarist Dale "Elad" D'Amore's on-stage jam with Sonic's Rendezvous to form a band. Certainly loose and unrefined, this collection spills over with infectious enthusiasm and the hope that late '70's punk gave to many: it could be easy and fun to have a noisy rock band. (4)

The Gruesomes
Cave-In!
Jaguar Club/Incognito Records
http://www.incognitorecords.de
http://www.gruesomes.com

The Montreal "Goresome Foursome" emerges from obscurity to once again show how garage revival should be done with fourteen new tracks. Also a very rhythm-focused group, Cave-In! pops and bounces with crisp, clean recording that brings the bass and drums right to the front. These neo-60's Canadian legends do not disappoint in the least with this gem that holds up in comparison to their classic '80's releases. (4.5)

Bob Log III
"Bubble Strut!" b/w "The Slide Guitar Ride"
Dropkick Records, 38 Advantage Rd, Highett, Vic. 3190, Australia
http://www.dropkick.com.au

The hand-decorated paper sleeve of this 7" declares "recorded live-to-acetate at Corduroy Records, Monday 17 December 2001." The two sides contain all the loose, extemporaneous energy that implies. The instrumental cow-punk of "The Slide Guitar Ride" matches nicely with the cartoonish, hiccupping twangcore of "Bubble Strut!" (4)

The Sights
"If That's What You Want" / "People" / "Say Say" / "Nobody"
Fall of Rome Records
http://www.fallofrome.com
http://www.thesightsrock.com

This is a double-7" collection of four tunes recorded by the Detroit trio to follow up Are You Green? The group reaches back to '60's rock for their brand of pop songs that feature harmony vocals and rumbling drums between the verses. The group delivers their warm, vocal-oriented sound with skill and enthusiasm. (3.5)



CD REVIEWS *****************************
One & Twenty
I Don't Remember Falling
Blakh?l Records
http://www.one-and-twenty.com

One & Twenty is a quartet with a funky side to their rock-n-roll. Featured in this ensemble is the powerful, soulful voice of vocalist Carol Thomas. Thomas, a black woman and guitarist, takes One & Twenty down an R&B-inspired style path not usually encountered in rock groups. Having originally started as an acoustic outfit, I Don't Remember Falling finds the group having entirely fallen in love with electric rock and performing the original music boldly. If Nina Simone, with a lyric similar to Thomas, had decided to go rock and roll, the result would have been something like One & Twenty. (3)

Mark Eitzel
Music for Courage & Confidence

New West Records
http://www.newwestrecords.com

This album covers allows Mark Eitzel to apply his refined art-pop voice to the fine selection of memorable songs. Each takes on new life, as "Snowbird" here is entirely effective yet entirely unlike the version popularized by Anne Murray. The versatile Eitzel takes on jazz vocal standards ("I'll be Seeing You") to folk (Phil Och's "Rehearsals for Retirement"). Together, all include such as the originally saccharine "Do You Really Want to Hurt Me" (Culture Club) and funky "Move On Up" (Curtis Mayfield) take a somber, introspective almost dark demeanor on this exquisite album of rendered gems. (3.5)

Peter Murphy
Dust
Metropolis
http://www.metropolis-records.com

Peter Murphy's album Dust is rich in lyric content the vary arrangement of the words in the lyric booklet and Murphy's gentle but precise delivery points to this album as vivid poetry in a sophisticated post-Gothic setting. Much world influence goes into Dust. However, the kanun (zither), table percussion and more never overpower. The dark and moody strings (cello) and somber singing temper the bright, eastern sounds. Dust is a bridge between the sounds of Bauhaus, which Murphy fronted, and the atmospheric world sounds of Bill Laswell. (4.5)

Acid Mothers Temple & The Melting Paraiso U.F.O.
In C
Squealer Music
http://www.squealermusic.com/

Composer Terry Riley initiated the minimalist movement from California with his 1964 opus "In C." On this album, Acid Mothers Temple, the Japanese Hawkwind, perform their version in overdrive. Included is the group's own single-chord experiments "In E" (performed during their 2001 U.S. tour) and the potent "In D." Like a fusion of Blue Cheer and Curved Air, AMT is a churning space rock. Their wide swath of fuzz gives each piece substance and considerable weight on this classic disc of rooted neo-psychedelia. (5)

Brother JT
Maybe We Should Take Some More?
Birdman
http://www.birdmanrecords.com/

Maybe We Should Take Some More? is experience-enhancing drug music from a master if trippy sounds and the sonic collage. JT sang and played guitar in the Original Sins from 1987 to 1998, but these headspace vaunts are unlike that group's garage pop though there are occasional similarities in this guitar-based music. Partly melodic, partly gloomy, this lo-fi hypno-rock is preceded by ten other solo albums as Brother JT continues to combine some present hooks with resonant audio analogues of the poly-philosophical musings of chemical reverie. However, this episode is unique in his discography as part drug experience documentation and part clearly realized pop verses. Having created the experience alone, Brother JT composed the album solely and then invited in others as musical collaborators to realize the production. (3.5)

Yume Bitsu
The Golden Vessyl of Sound
K Records
http://www.krecs.com
http://www.yumebitsu.com

Yume Bitsu's The Golden Vessyl of Sound is a set of untitled atmospheric improvisations. Subtle space rock, disembodied voices and the sound of faraway horns marks this atmospheric music. This arty drone music is a lo-fi minimalism carried out without the support of a bassist. Occasionally featuring vocals with complete lyrics on fantasy subjects, The Golden Vessyl of Sound at these show itself to be neo-psychedelia with real heart and feeling. (3)

Luciana Souza
Brazilian Duos
Sunnyside
http://www.sunnysidezone.com
[email protected]
http://www.LucianaSouza.com

Coming out of relative obscurity, Souza achieved widespread success with critics viewing Brazilian Duos as an exquisite jazz album. Part of the success may be Souza's realistic and natural recording technique. Souza opted for an in-studio live recording capturing all performers simultaneously along with the occasionally pops and clicks that reverberate authenticity. Of course, it is more talent that mere technique responsible here. Foremost are Luciana's excellent vocals and lucid phrasing that draws the listener deep into each track. Also, her vocals must and effectively do convey the gentle swing to tehse melodies in the absence of a percussionist. Also, the duo settings ? Souza performs with three different acoustic guitarists ? makes the songs intimate, small and personal moments. Especially notable is Marco Pereira whose 8-string abilities enrich the music with a wider range of tones. There is a subtle bossa nova influence arising from her songwriter parents. (Father Walter Santos appears on the album.) Beside hereditary, there is content here as Souza excellent gems from Jobim, Walter Santos and more for these duo arrangements. (4.5)

The Shangri-Las
Myrmidons of Melodrama
Cherry Red Records/RPM Productions

Combing their rare debut 45, several B-sides and unforgettable LP cuts with a 4,800-word CD booklet, Myrmidons of Melodrama is an incredible document of this female vocal group. With songs like "Leader of the Pack" and "Give Us Your Blessings," the girls were controversial and at the center of the teen "death-disc" phenomenon. With tracks like the free and jazzy "Sophisticated Boom Boom" and "Give him a Great Big Kiss" they were on the edge of stereo experimentation. Admittedly, there recording career contains forgettable fluff. However, Myrmidons of Melodrama compile the cr?me de la cr?me into one important and memorable collection. (5)

Various Artists
Empire Made: The In Crowd, Vol. 2
RPM Productions
http://www.rpmrecords.co.uk

Following on the success of Empire Made: The In Crowd, Vol. 1, RPM Productions released this excellent compendium of more 1960s soul and R&B from not only the U.K. this time, but the U.S. as well. In this, the Volume 2, like its predecessor is tied to the Terry Rawlings book, "Empire Made: The Handy Parka Pocket Guide to All Things Mod." The "soul" of this binational collection is club hits of the '60s along with some hip obscurities making their debut appearance on CD. Stand out tracks include "Buzz with the Fuzz" (Chris Farlowe), "Billys Bag" (Billy Preston) and a high-pitched rendition of John Lee Hooker's "Dimples" by a young Spencer Davis Group. The Healer himself is present with "No-One Pleases me but You." (4.5)

Rev. Pearly Brown
You're Gonna Need that Pure Religion
Arhoolie
http://www.arhoolie.com

Rev. Pearly Brown, also known as Blind Pearly Brown, was born blind in Macon, Georgia in 1915. As a boy he heard Blind Willie Johnson play on the street, inspiring Brown to also become an accomplished gospel-blues slide guitarist and singer. His repertoire reaches back easily a single generation to slavery days. This album is composed of the original Georgia Street Singer LP (Folklyric, 1961). To this is appended four tracks recorded live with Brown's wife (backup vocals) and members of the Dirty Butter Band by Chris Strachwitz on KPFA (Berkeley, CA) in 1974. This section includes discussion between the host and Brown about the songs, Blind Willie McTell and more. (4)

Troy Gregory
Sybil
Fall of Rome
http://www.fallofrome.com
http://www.witchesonparade.com

Songwriter and bassist Troy Gregory is a noted scenester and involved person with the underground revival sounds of Detroit. Sybil attempts to represent his multiple musical personalities with a baker's dozen of songs written by or with Gregory and performed by such groups as Bantam Rooster, Larval, The Volebeats and The Dirtbombs. (4)

Dana Cunningham
Dancing at the Gate
RockingEchoMusic
http://www.danacunningham.com

Dancing at the Gate is a beautiful and soothing instrumental piano album of a dozen tracks. Riding a wave of satisfying extra-Christian spirituality, Dana enhanced her academic studies of piano with apprenticeship in healing modalities at Esalen Institute along with Swedish massage therapy and energy work. Dana's scintillating, impressionistic pieces like "Light on Water" and "Wild Geese (in accordance with a poem by Mary Oliver)" cleanse the mind with massaging energy. (4)

Oliver Mtukudzi
Vhunze Moto
Putumayo World Music
http://www.Putumayo.com

The "Big Voice" of "tuku music" from Zimbabwe is Oliver Mtukudzi. The title translates as "Burning Ember" and this bright disc glows with his bright, contemporary African music that successfully melds elements of Afropop with warm tribal rhythms and backing vocals. At the time of this release, Zimbabwe is in the grips of political turmoil and suffering under an AIDS epidemic that claimed the lives of some of Mtukudzi's family and band members. Each song is translated from Oliver's native Shona language, but for those not able to understand these lyrics, that tone would be missed. This is because Vhunze Moto shines with hope, optimism and good feeling despite such troubles. Perhaps the most serious sounding piece is the song of warning, "Moto Moto (Fire is Fire)." Even this features an effulgent soprano sax from Steve Dyer delivering the uplifting Zimbabwean rhythms that captured the genius of Kronos Quartet ("Dumisana Maraire") and Robert Iolini ("Zimbabwe"). (4)

Nod
Good Night Sleep
Smells Like Records
http://www.smellslikerecords.com

Nod changes genres like people change their clothes. This is their reflective but not nodding CD that offers bouncing, gentle, lo-fi tunes like the grainy remembrances of the drams of a good night' s sleep. Darkish and gently stumbling with somnambulism, these songs recall '60's rock and reflect simple but robust melodies. Leaving off the overt angst and grit that characterizes underground sounds contemporary to this release, Nod succeeds with a cohesive album of relaxed, primitive midnight pop. (3.5)

Timothy Prudhomme
With the Hole Dug
Smells Like Records
http://www.smellslikerecords.com

Here away from Fuck, which he fronted, Prudhomme sings and plays guitar in front of an ad hoc journeyman ensemble: pedal steel maestro and producer Doug Easley (Two Dollar Guitar, Pavement), Jack Adcock (Last Chance Jug Band) on congas and bongos, organist Alex Greene (Big Ass Truck, Lorette Velvette), vocals from Megan Reilly, theremin from Davis McCain and percussion from Geoff Soule (Fuck) and Stu "Trainwreck" Sikes. Gentle and despondent, these downbeat, melancholy tunes are given creaky, crackling production. (3.5)

Kenn Lending Blues Band
Psychedelic Mind
Olufsen Records, Uraniavej 12, 1878 Frederiksberg C., Denmark
http://hjem.get2net.dk/bif/classico-olufsen/olufsen-records/
http://www.lending.dk

Brightly packaged in a fractal-festooned digipack, this CD suggests more that is psychedelic than it offers. However, that is not to dismiss the lively electric blues inside. While Kenn Lending is not exactly stunning as a vocalist, the Kenn Lending Blues Band fueled by Hammond organ and Moog synthesizer from Dan Hemmer is a quality unit. A standout track, "Black Clouds" does capture the essence of a "Summer of Love" sound. (3)

The Matchheads
Live, Farewell August, 1982
The Matchheads
[email protected]
http://www.breakmyface.com/bands/matchheads.html

This live swan song event features classic material from the group reaching back to the late 1978s: "Pearl Harbor," "Fat Bitch" and "Cadillac". The vocal style and lead-filled guitar delivery on tracks such as "East Berlin" mark the group as one of the West Coast punk outfits that saw a connection between the inspiring English punk and the 1960s rock arising from the same country. (3)

The Matcheads
Backtracks 1980-1982
The Matcheads
[email protected]
http://www.breakmyface.com/bands/matchheads.html

This overview of The Matcheads contains two 1980 tracks ("Why" and "Wanted Man") with another eight tracks from 1982 covering three lineups of the group. Those early tracks have a thin, unsure band sound while lead singer Patrick Wickler alternates between a punk yowl and an '80's rock crooning. The next four are better recorded and the whole formula is more or less adequately presented resulting in a power pop sound. Nearly back to the original lineup and the recorded tracks on the disc, the final four are really solid. This finds the group moving away from an angry punk rock sound to a more refined pop punk approach. (3)

Various Artists
Can't Stop It!
Chapter, POB 4292, Melbourne University, Parkville, VIC, Australia
[email protected]

Perhaps it's the wide-open geography of the Australian continent, but something must explain the expansive, reverberating consistency to underground Australian rock. This compilation of Aussie post-punk sounds documents a swatch cut through the music of the period. This selection of bands 1978-82 includes many previously unreleased tracks and exhibits an eclectic array of experimentalism. Nestled alongside minimalist electronic tunesters like Makers Of The Dead Travel Fast are gloomy New Wave artists like Ron Rude. Featured The Moodists, Voigt/465, Essendon Airport, The Apartments, Xero, Ash Wednesday, Makers Of The Dead Travel Fast, Primitive Calculators, The Particles, The Limp, Ron Rude, Tch Tch Tch, Wild West, The Take, Tame Omearas, The Pits, Equal Local, People With Chairs Up Their Noses, The Slugfuckers, and The Fabulous Marquises. Extensive liner notes cover each band. (3.5)

The Jon Spencer Blues Explosion
Plastic Fang
Matador
http://www.matadorrecords.com

After a recording hiatus of nearly four years, The Jon Spencer Blues Explosion returns with another blast of blues-punk. This time, the group called out the big guns in recording science: at Manhattan's Oorong Sound, Steve Jordan produced and Don Smith engineered. They've worked with The Rolling Stones, Stevie Wonder, Tom Petty, Bob Dylan, and more. The result is a monster rock album that could fill an arena. Both in technology and delivery, Plastic Fang marks a further step in the direction of controlled rock 'n' soul where not an ounce of its unfettered energy is lost in tuneless bombastics. (4)

Various Artists
Live from the Masque
Dionysus Records/Bacchus Archives
http://www.dionysusrecords.com/bacchus/bacchus.html

In L.A. in 1973 musicians with more enthusiasm than technique were drawn away from the easy rut of garage rock into something more direct and edgy by an interest in European experimentalism. At the core of this little group of art guerillas was would-be percussionist Brendan Mullen. As a baseboard for his own formless jams he put together an ad hoc rehearsal and convert venue that grew to be The Masque, one of the cradles in the incubation of West Coast punk. This collection of tracks was actually recorded at an Elks building in 1978 when a benefit occurred to try to save the club itself, which had been closed down for illegal assembly. Sampled from the several 20-minutes sets of that evening of raucous punk are The Weirdos, The Bags, The Germs, The Skulls, The Eyes, The Dickies, F-Word, The Alleycats, The Zeros, The Randoms and Black Randy. (3)

Various Artists
Guillotined at the Hangar: Shielded by Death, Vol. 2
Dionysus Records/Bacchus Archives
http://www.dionysusrecords.com/bacchus/bacchus.html

Guillotined at the Hangar: Shielded by Death, Vol. 2 is a regional punk compilation documenting punk rock from eastern Connecticut and western Massachusetts from 1979-1983. The sounds varies from the ominous hate punk of Jack Tragic and The Unfortunates to the fun, spirited "kiddiecore" sound of the youths with the big guitars, The Vandelz. Sound quality and levels vary greatly, but there is enough good post-punk and power pop underground sounds to please even those that were not a part of this fertile scene. (3.5)

Testors
Original Punk NYC 1976-1979
Incognito Records
http://www.incognitorecords.de

This is the first band of Sonny Vincent, later frontman for The Dons and Shotgun Rationale. This collection includes the material of two early 10-inches from the group as well as the later released 1979 LP New York City Punkrock. This LP was originally trashed by off-center pressing at manufacturing time but is now released on CD with the additional material for an entire 63 minutes of ur-punk from New York City. Angry and unbridled, this explosive time capsule is a fierce artifact from the restless beginnings of East Coast punk. (3.5)

Badly Drawn Boy
Original Soundtrack: About a Boy
ARTIST direct Records/XL Recordings

Songwriter Damon Gough achieved an unusually high level of success on a steep curve with Badly Drawn Boy. Among the legions of fans acquired after The Hour of Bewilderbeast was writer Nick Hornby. Hornby arranged for Gough to provide the soundtrack for the film of his third novel, About a Boy. Gough recorded over 70 pieces in Los Angeles before distilling this songwriting frenzy into the exquisite easy-pop that made it onto the soundtrack. Full of delicate and personal songs that reverberate with a '70s sensibility, this soundtrack is a gem of an album: cohesive and listenable outside of the movie. (3.5)

John Hollenbeck
Quartet Lucy
Composers Recordings, Inc.
http://www.composersrecordings.com
http://www.johnhollenbeck.com

Following on the ECM-styled Claudia Quartet, Hollenbeck's Quartet Lucy features a vocalist providing choral-inspired vocalese that adds a classic, Old World view to the impressionistic avant-jazz. This vocalist is the skilled and versatile Theo Bleckmann. Matched with Bleckmann's voice is the English horn, an instrument rarely heard in creative music. Dan Willis plays that instrument here, along with other reeds. Featuring world-inspired percussion and the vintage vocals, Quartet Lucy is cerebral music that draws on multiple cultures and times. (4)

Various Artists
Ramones Forever: An International Tribute
Radical Records
http://www.radicalrecords.com
[email protected]
http://www.radicalrecords.com/pages/Ramones.html

This fast-moving compilation kicks off with a sound collage of Johnny Ramone counting off "1-2-3-4." Afterward, there are 22 tracks of Ramones interpretations in electro, neo-punk styles and more. Most of these tracks come from Belgium. All but Marky Ramone's take on the Tom Waits-penned "I Don't Wanna Grow Up" come from Europe. Thoroughly modern, but very Ramones in spirit these fun, fiery renditions are excellent fodder for the open-eared Ramones fan or anyone that likes spirited, 21st Century electro-punk. A version of this CD was released in Belgium under the title 1,2,3,4: A Lo-Fi Ramones Tribute (B-track). (4)

Bryan Ferry
Frantic
Virgin
http://www.virginrecords.com
http://www.bryanferry.com/

Look before it was hip, Bryan Ferry was releasing solo album of song interpretations. He returns to that format on Frantic along with some new material. Once again tapping the producing skills of Rhett Davies (Avalon,As Times Goes By), Ferry explores stylistic possibilities in love songs. Among the original songs is an ominous "Cruel" and the Marilyn Monroe-inspired "Goddess of Love." Both of these are co-written with Dave Stewart. Ferry also exhibits his well-honed harmonica skills on "It's All Over Now Baby Blue." Another Bob Dylan piece, "Don't Think Twice" is included along with even more rootsy material like the Don Nix blues standard "Goin' Down" and Leadbelly's folk blues 'Goodnight Irene," which gets a Cajun treatment. (4)

Hot Club de Norvége
Swinging with Vertavo, Angelo & Jimmy
Hot Club Records
http://www.hotclub.no

Three separate sessions comprise this CD. The first, "Jimmy's Suite (Opus 26)" was written for guitar prodigy Jimmy Rosenberg. Jimmy was 13 years old at the time of this recording, but performs masterfully. The second session on this gypsy jazz triptych is "Vertavo (Opus 55)." Especially composed for the Oslo Jazz Festival, the impetus behind this creation is the juxtaposition of strumming and bowing. Hot Club de Norvége's Ulf Wakenius plays solo guitar backed by a violin quartet. Finally, we have solo guitar from Hot Club de Norvége's Angelo Debarre with violinist Finn Hauge and previously appeared on La Roue Felurie (The Floral Wheel). Extensive liner notes are in English and Norwegian. (4.5)

Voices on the Verge
Live in Philadelphia
Slow River/Ryko
http://www.rykodisc.com
[email protected]
http://www.voicesontheverge.com

Voices on the Verge is an indie female songwriter supergroup composed of Beth Amsel, Rose Polenzani, Jess Klein and Erin McKeown. The success of an initial shared engagement led to a tour and now this album where each artist gets to lead their own songs with the others supporting. Primarily a vocal project with understated acoustic guitar support, Live in Philadelphia is an exquisite document of the experience that caused one message board posted to declare, "RUN, do not walk, to this show." In this round robin of styles the energy is kept high and especially noticeable is the '30's folksy style song-pop of Erin McKeown as she uses the other ladies for boogie-woogie backing. (5)

Brick Layer Cake
Whatchamacallit
Touch & Go Records

Brick Layer Cake is the new project of Todd Trainer from Shellac. Like that band, Brick Layer Cake offers iron-heavy dirge-rock with crude and in-your-face lyric content. The opening "Stars" explicitly marks out the fleshy edges of sex and debauchery. Whatchamacallit is in the tradition of such heavy Chicago indie rock as Killdozer with a sneering delivery ala T. Rex. However, all of this is slow-core in delivery like a sonic barbiturate. Like playing a 45 at 33, this moves with a forced and deliberate plodding that times the artifice of the tempo gets in the way of what could just as well be hip sludge. Almost glacial for the principle of it, Trainer gets all the blame or credit for this. He played all instruments on the doom and gloom album. For those that feel the first Black Sabbath album is a bit rushed and too accessible, Trainer's slow descent into the Whatchamacallit is perfect. (3)

V For Vendetta
Beneath this Mask Another Mask
Mr. Lady Records
http://www.mrlady.com

V For Vendetta offers a delicate and intricate math-rock with whispy vocals subsumed into the angular guitar sounds. Those vocals lying just beneath the surface are Michelle Marchese, singer for this artful duo. Along with Cara Hyde, this group offers a spectrum of configurations: We hear them in drums and guitar, drums and bass, guitar and bass as well as two guitar and samples modes. All cuts but the third track feature Michelle's vocals as suitable juxtaposition adding warming the mechanical delivery. The female duo have strong feelings on philosophy and the politics of perception if one listens close enough, there's a world of thought on Beneath this Mask Another Mask. Comparison to the Spinanes is a good reference point for this Providence, Rhode Island group that began realizing their personal math-rock vision in 1998. While there is something melancholy and serious about the mood of this disc, V is for Vendetta do manage a larger-that-duo sound when they intensify their playing and begin to recall classic prog-rock sounds. While they never come close to a King Crimson assault, they should maintain the interest of even zealots for that high water mark in the genre. (3.5)

The Assemblers
The Other Right Place
Hep-Tone
http://home.millsaps.edu/~smithsg/music.html

A rollicking piano line that in its simple and joyful abandon recalls Biff Rose, underscores falsetto vocals and a Devo-like guitar-keyboard connection. While experimental at heart, this is an accessible album with a jazz-rock direction similar to Steely Dan. Bruce Golden (drums, bells, toys, vocals) of The Assemblers duo is also in Curlew beside several other groups, among them Ars Supernova and The Barbers. He included Curlew guitarist Davey Williams as a guest on several tracks. The other member of this eclectic pair is Steve Smith on guitar, keyboard, and vocals. As a solo artist Smith has toured about the South and began collaborating with Golden, a neighbor, in 1995. There is a lot of variety ? even unevenness - on this album. "Virgin Canyon" suggests solo material by both David Byrne and Stan Ridgway. While that is a solid track, "One Call" is another opportunity to realize the full potential of the Ensoniq KT keyboard that Steve Smith misses out on only to give us electric piano with lukewarm vocals. (2.5)

blackcowboy
2
Perfect Pitch Records
http://www.blackcowboy.com

This gem of a CD starts off with the crackling land of a stylus on vinyl and then proceeds to fulfill a record collector's dream of crackling, vintage sound bytes and brisk breakbeats. Behind the sample collages is the twisted turntablism of Scott Munn. Committed the assembly to tape is producer Jeff Capurso. Capurso organized a series of 1997 late-night studio sessions. An array of Athens, Georgia musicians armed with Silvertone guitars and short-wave radios; Moogs, horns and a Wurlitzer piano became the Blackcowboy sound source. To give full compositional feel to the resultant pieces, drummer Austin Bridges provides percussion. Bridges (Snowball, Orange Pussy Cat) was also part of the group's successful blackcowboy. Additional melodic content comes from clarinetist Nikki Kenieppe who also performed on Vic Chestnutt's Merriment. This headphone headspace is mostly a mosaic of loops and record samples with episodes of organic compositions from the musicians. (3.5)

Scott McGill/Michael Manring/Vic Stevens
Addition by Subtraction
Free Electric Sound
http://www.lasercd.com

This trio got together for a project pushing the limits of jazz-rock. At times they gel into a formidable prog-rock machine, but other times they are loose and directionless. The result is an uneven art-rock jam band. Still, this is an important chapter in the new jazz-fusion. Scott McGill, on electric and acoustic guitar, put the one-off trio together in October 2000 with bassist Michael Manring (Attention Deficit), and drummer Vic Stevens (Gongzilla). Guest keyboardist is Jordan Rudess of Dream Theater. With all this talent on board, it is no surprise moments of lucid virtuosity occur throughout. Often, however, as on "Vicodin Shuffle," Stevens and Manring loose the other two (and perhaps themselves) in contesting polyrhythms. The melody instruments sit back until the whole mess gets straightened out and the listener is once again presented with top-notch progressive sounds, for a time. The moments that McGill presents a solo acoustic guitar interlude, as on "Euzkadi" stand out on this album. (3)

Mangold
Colon
Mangold
http://www.projectmangold.com

Mangold presents an iconoclastic, bracing arrangement of lucid lyrics and sudden tone and tempo changes. There is a great similarity here to the early dadaist-situational opuses of Frank Zappa, like 200 Motels or Thing-Fish. Like Zappa, a wicked sense of wit is rife in Colon. With a sneer and a guffaw, their sardonic cynicism is framed in hairpin turns around sophisticated sounds of a horn-section-backed rock combo. Missing patent offense with slick music tricks, Colon is one for the jaded. Mangold is not particularly clever about their choice of targets, though. They attack Christians and lawyers, for instance, with no topical relativity to contemporary events. Another Mangold target is musicians lacking in talent. This and the general tone leads one to believe the musicians behind Mangold (also behind The Chip and Vince show) are similarly frustrated artists that happen to be talented and venomous as well. While not noted on the disc, the man behind the recording is Charles Mangold. After some unsuccessful bands in Boston (Ernies Food) and New York (The God Lodge) Mangold got to perform with guitar for Sinead O'Connor at the infamous Bob Dylan Tribute at Madison Square Garden. (O'Connor's papal protest overshadowed all else.) He also got to perform with and write for Chaka Khan as well as contribute four songs to Swamp Boogie Queen's N2K release. (3.5)

Mr. Dibbs
Turntable Scientifics
Four Ways To Rock
http://www.fourwaystorock.com
http://www.mrdibbs.com/

As founder of 1200 Hobos, Mr. Dibbs has been one of the architects of "turntable scientifics" as the turntablism approach of compositions built solely from turntable manipulation. The hip-hop acrobatics here first came out as a cassette mix tape in 1995 and this is the CD issue of that classic. The tape was an inspiration to many and remains on the Top 10 lists of many mix tape aficionados. Of course, that cassette had two sides. Side A represented the premise that any obscure sample and dash of serious scratching could be music. Thus we have two thirty-minute tracks on the CD, as Mr. Dibbs chose not to arrest the flow of the mix tape presentation with artificial indexing. On track 2, Side B as it were, we hear the synthesis of the whole gamut presented in Side A (track 1). Mr. Dibbs creates soulful, fun-spirited music out of his palette, a spectrum of drumbeats, funky bass lines, move sound bites and more. (4.5)

DJ Signify
Mixed Messages
Four Ways To Rock
http://www.fourwaystorock.com

Turntable virtuoso DJ Signify, of 1200 Hobos fame, here provides the world with another opus of 100% turntable compositions, Like his Signifyn Breaks, Mixed Messages presents a stunning audio collage as layers of wax samples continually shift in this hyper-protean approach to turntablism. DJ Signify's choice of voice sound bites are of the very relaxed, 50's narrator mold while the musical substrate is rap, rock, jazz and electronic rhythms either in lucid quotes or feisty breakbeats. There are also a good number of world music sources used here for their languid and exotic melodies. This Staten Island turntable wizard builds marvelous junk symphonies out of his analog resources. Often choosing the softer, subsumable beats, his hip journey is one as much of head space as dance-inducing beat music. Guesting on this record is Mr. Dibbs, founder of 1200 Hobos, and DJ Shiro. (4)

Various Artists
Beautiful Noise (the apocalypse)
Noise Factory Records
http://www.noisefactoryrecords.com

This compilation is an excellent introduction to various underground DJs, not necessarily on Noise Factory Records themselves, through their instrumental electronic compositions. Most tracks are from before the artists' first or second releases. (All DJs are from Toronto unless other wise noted.) Track one is DJ Serpent One with "(Terrain Last Movement)." DJ Serpent One is Taras Petryk, a DJ that offers an impressionistic, ambient excursion that suggests a slow, dream-like passage over a changing landscape. Do Make Say Think gives us "I Love You (La, La, La)." The group's use of a childish, singsong trebly bass line suggests the cutesy love songs this piece mocks. Fwark "Ailo RMX" is another very dreamy, ethereal track that slowly builds like an oncoming storm. This is the more ambient side of primarily jungle artist Victor Szabo. Tetrezene offers "Springtime" off their debut full-length album titled n.door.fin. This atmospheric piece also features warm bass and the first instance of vocals on the album through a breathy female refrain. Wave Motion Gun's "Throwing Star" is a gently rolling piece with a '70's soul feel through funk breakbeats and a reverb-treated guitar. Paik is a trio from Toledo, Ohio and their contribution is "Sunlit." Hardly as electronic as the rest, this short piece is the delicate interweaving of bass and guitar with some bright drumbeats. The mysterious Grand Rapids, Michigan artist Sparrow Orange, a.k.a. Aaron Boot and with a Noise Factory release, presents an eerie assembly of spooky sound, ticking and distant rumbling that suggests a midnight view out onto the ocean. "Lookstrafe," recorded in the summer of 1995, represents Beef Terminal, the personal project of Mike Matheson. Also a dark and creepy ambient piece, this follows Sparrow Orange well. Like the Paik contribution is Fantastic Lovers' "Aleutian Low" with its slight horizontal movement from the same instrumentation. Backwards beats and synth-voices mark "The Ether Pilot" from Tom Spacey which appeared as a hidden track on their debut album Mars Is Eden. The disc closes with K.C. Accidental's "Tired Hands." This group is a Do Make Say Think side project. This is a march-like piece that progressively builds with an unhurried, determined and forward-thinking mood. (4)

David Alvarado
Soundscapes ? Live From London
Phatt Phunk
http://www.phattphunk.com

David Alvarado's music is a light, accessible for of ambient electronica that in its subtle and shimmering beauty allows for such ornamentation as chimes. Since it takes no real chances, it could be boring if over-indulged but is an apt analgesic for occasionally washing away stress. Soulful and melodic, his mixes work well with breathy female voices that appear on some of these tracks. This Los Angeles DJ and producer is the man behind Bomb Records indie. (3.5)

Them Keener Boys
Them Keener Boys
Them Keener Boys, 358 7th Ave., Brooklyn, NY 11215
http://www.keenerboy.com
[email protected]

Sounding like a group that could come from a Southern maritime state like one of the Carolinas and reincarnate hot jazz in a spirited rendition, Them Keener Boys actually hail from New York. Maybe this why their circumspect humor cause them to create such howlers of songs about Lower East Side performance art ("That's my Kind of Show"), martinis for Prometheus' regenerating liver ("Martin"), prostitution ("My Booty Cost a Dollah") and "Christmas in Brooklyn." Voted Manhattan's Best Local Comedians by New York Press in 1999, this outrageous duo also creates hilarious Flash movies that combined with their hilarious stage performances earned them recognition from Comedy Central. On this disc they augment their own instrumentation (mostly guitar, piano and vocals) with several guests adding a lot of texture to Them Keener Boys. (4)

John Latartara & Khristian Weeks
With for Intoned
Sachimay Records
http://www.sachimayrecords.com

Sharing compositional duties, Latartara and pianist Weeks realize sparse, minimalist works on With for Intoned. The five-selection album starts with "Layers of Manipulation." For pianos and tape manipulation, this spacious piece is an introduction to the sole interaction of the duo. After this, "False People" composed by Latartara is an attenuate sequence of elongated notes performed by a string quintet. Each share in the composition of "Interactions." In this piece, Latartara and two other pianists lead a wind instrument ensemble diametric to Weeks' piano-led string ensemble. This is a mix of two concert installations that presents the listener with a bi-directional diptych in a single piece. Latartara's "Concentric 11" for flute, viola, guitar and Tibetan single bowl focuses on the bowl with the other instruments orbiting it. The closing piece is Weeks' "Visceral Music." Like the name implies, there is an earthy, direct nature to this piece for electric bass and tape manipulation. Like the initial pieces, this is one of Weeks' representations of music in a continuum. We encounter it, in progress as it were, and then while the musicians cease we feel the sounds themselves go on. (4)

Elvis Costello
When I was Cruel
Island Records
http://www.islandrecords.com

Elvis Costello turned 45 in 2000 and "45," a nostalgic view of a breakup through identifying vinyl album ownership, initiates this cathartic release. As a leader in the post-punk Angry Young Man movement of British pop Costello's de rigueur on-stage rudeness developed later in his career into alcohol-fueled public rudeness. The lyrics on this album could easily be interpreted from the outside as a personal exegesis of someone that cannot change the past, but now knows better. The result is an incredibly personal and authentic album and one of Costello's best yet. Costello takes the kaleidoscope of his own personal complexities and creates sophisticated pop rock with it. In the concluding "Radio Silence," Costello decries the sterile homogeneity of corporate radio and sings,

"Libraries filled with failed ideas
There's nothing more for me there
I trust in tender ink and gentle airs."

I hope this paragraph of gentle ink will encourage some listen to this excellent album. (4.5)

Van Morrison
Down the Road
Polydor
http://www.vanmorrison.co.uk

Van Morrison knows music history and is music history. The cover photo here is of a well-stocked memorabilia record store, like ones seen on Rue Royale in New Orleans. Van Morrison mentions the Crescent City, rich as it is in music history, in the opening, title track. Later, in "Hey Mr. DJ," he recalls the other source of great music in people's lives: radio and the way it can personalize a moment making it intimate. In all this Morrison can and does trip back to the early '70's with R&B horns backing his blue-eyed soul on this album could easily have followed Moondance, if not come out right before. His voice is still strong and the songs will still 'stone you just like jelly roll.' There's a lot about this album where Van is searching to "get back." Maybe he wishes he could get back to a time when popular music had to be soulful and moving with real talent in every participating musician. With Down the Road, Van Morrison proves he, if no one else can, can take us back there. (4.5)

Florence Dore
Perfect City
Slewfoot Records
http://slewfootrecords.com

The back of this album shows Florence Dore in between shelves of library books. This is rather fitting because she is a professor of American literature, specializing in Faulkner. Perhaps this academic is part of her remarkable way with words. These memorable, if often melancholy, lyrics are showcased on an excellently engineered album produced by guitarist Eric "Roscoe" Ambel (Steve Earle, Bottle Rockets, Blood Oranges). The tough country rock behind her is a nice juxtaposition to her Lucinda Williams-style falsetto. Much of that toughness comes from the power beats of drummer Dennis Diken (The Smithereens). (4)

Various Artists
Congo to Cuba
Putumayo
http://www.Putumayo.com

Congo to Cuba explores the rich connection between the music of Cuba and Africa, especially Western Africa. The Cuban son sounds built on African traditions and the lively West African salsa tradition feeds back on that Caribbean connection for Cuban-influenced African music. Cuban masters of the Afro-Cuban sounds found here include Chico Alvarez, Alfredo Vald?z and Chocolate Armenteros. For African practitioners of Cuban sounds we hear Laba Sosse (Gambia), Tshala Muana (Congo), Mama Sissoko (Guinea) and more. It is an amazing story in musical translocation how African slaves developed new sounds in Cuba that decades later became inspiration to new sounds back in Africa. This disc presents the current state of swinging African pop on both sides of the Atlantic with its obvious similarity. (4)

The Fully Celebrated Orchestra
The Marriage of Heaven and Earth
Innova
http://www.Innova.mu
http://www.fullycelebrated.com

The Fully Celebrated Orchestra is a fierce, free jazz ensemble out of Boston. The seven pieces presented here all original instrumental compositions created by the group's alto saxophonist Jim Hobbs. This set was recorded live in Cambridge at the Green Street Grill. Along with other founder Timo Shanko (bass), Hobbs has kept The Fully Celebrated Orchestra going since 1987. The way the group creates their hard, post-bop explorations over a constantly felt beat puts them in the style of original avant-jazz players, like Ornette Coleman. (4)

Jean Derome
Canot-camping: Expédition 4
http://www.actuellecd.com

Reeds player Jean Derome, besides creating his own instruments for this creative music, enlists several other players to realize this artistic vision. These are veteran musicians drawn from the fertile Montreal musique actuelle scene. Some of the guest musicians include Joane Hétu (alto sax), Diane Labrosse (accordion, sampler and vocals) and Pierre Tanguay (percussion, recorder, Jew's harp vocals and his own invented instruments. Derome sees a connection between the constant innovation required to make a successful canoe camping trip and the alertness and reactions necessary in improvisation. (3.5)

Various Artists
Recorded Live at the Second Sacred Steel Convention
Arhoolie
http://www.Arhoolie.com
http://www.sacredsteelconvention.com

This is the ninth disc in extensive documentation Arhoolie has done on the rich spectrum of sacred steel performed in Florida. That is, soulful gospel blues songs and instrumentals featuring lap steel guitar. After being introduced in the 1930's, electric steel guitar has had a big and growing influence in this region. This summit of players young and old is an exciting and inspiring event. Imbued with the passion of worship and marked by an exceptional and emotional talent, this is unlike any other steel guitar playing for its vocal-like melodies and sudden leaps to trembling heights (4.5)

Savoy Brown
The Best of Savoy Brown: 20th Century Masters The Millennium Collection
Universal/Polydor
http://www.universalchronicles.com

This collection is an excellent over of the hard-hitting British blues-rock band Savoy Brown. The group's decades-long existence is a staying power derived from top-notch hard rock and this compendium is full proof of that. The collection focuses on the late '60's and early '70's. This highlights the classic core lineup of the group: founder guitarist Kim Simmonds with guitarist "Lonesome" Dave Peverett and vocalist Chris Youlden. The core gelled in 1969 and released Blue Matter and A Step Further. These yielded the singles (heard here) "Train To Nowhere," the live version of Muddy Waters' "Louisiana Blues" and "I'm Tired." "I'm Tired" was the group's first U.S. hit and initiate a career that would ding the group much better received in the States than its native England.

Bob Marley & The Wailers
Natural Mystic: The Legend Lives On
Universal/Island/Tuff Gong
http://www.universalchronicles.com
http://www.bobmarley.com

Natural Mystic is one of the posthumous Bob Marley albums, but has long reverberated as very worthy album with his fan base. Here, it is reissued with the original artwork and liner notes and newly remastered with bonus tracks. Originally out in 1995, this was the third in a posthumous trilogy preceded by Rebel Music and Talkin' Blues. Conceived as a sequel to 1984's Legend, Natural Mystic succeeded with the fans and went gold in the U.S. Added to the original is the bonus "Positive Vibration." Even though it was seen as a sequel to Legend, most of the material actually comes from the 1970's. This includes the title track, "Easy Skanking," "Iron Lion Zion," "Crazy Baldhead" with its scatting, "So Much Trouble In The World," "War," "Africa Unite," the live "Trenchtown Rock," "Keep On Moving," "Sun Is Shining," "Who The Cap Fit," "One Drop," "Roots, Rock, Reggae" and "Time Will Tell." Only "Pimper's Paradise" came from the 1980's. (4)

**************************************************************
Outsight brings to light non-mainstream music, film, books, art, ideas and opinions.

Published, somewhere, monthly since July 1991. Feel free to re-print this article. .

Please, keep Outsight informed: 248-623-1601 or POB 1500, Royal Oak MI, 48068-1500.

Email Outsight at [email protected].

Ratings are (1) = :(, (5) = :) .

Outsight Radio Hours Internet radio Webcasts with live interviews: Sundays 6pm-8pm EST http://www.new-sounds.net

**************************************************************