Things I Love About PDX (a.k.a. Portland, Oregon)
By: Jett Black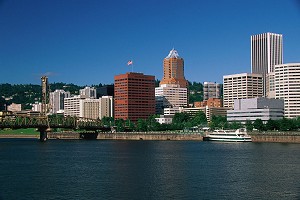 http://www.grumblesmurf.net/mailman/listinfo/pdxindgoth
Cheesy, yeah... but it's great that this list thrives. Thrives in that when PiG-list events do occur, hundreds of list members turn out in support. Again, there's a lot of personal work involved in encour agin g attendance and that adds to the point of this section.. the people here do their part to encourage attendance to events of interest posted on this list.

See how much Fun we're having!!!

Trees.
- Trees are a good thing. For starters, they block the bloody sunlight.

Mass Transit
- Believe it or not, it does help relieve what would otherwise be more excessive congestion on the roadways. And it allows MORE people the ability and ease of transport to attend more scheduled events more frequently and conveniently.

Lotsa music friendly venues
- Look at the gig history for Written in Ashes. www.writteninashes.com You'll find that there aren't many venues that they played in over the past few years. Kevyn's done a lot of personal finesse to make it happen, and the end result is that we get a chance to see the same band in many different locations, which leaves a door open for other artists atypical to one's expectations of a venue to also perform there and invite folks from this list to attend. So while there may or may not be a multitude of venues dedicated to "gothic" per se, there's a helluva a lot of music venues willing to allow such entertainment to hook up on the stage... and so... the opportunities for promotion of gothic indutrial, etc music styles is quite limitless in this area. The same does not apply in all other metro areas.

P.I.G.-List! Portland Industrial Gothic community e-list
P.I.G. Main page w/ menu
http://pdxindgoth.com/PIG_Main.html

Upcoming Events
http://www.pdxindgoth.com/Up_events.html

Past Events (check for goofy pix!) See how much Fun we're having!!!
http://pdxindgoth.com/Past_events.html

Join the P.I.G.-List!
http://www.grumblesmurf.net/mailman/listinfo/pdxindgoth

Fetish industry
- it's fantastic. freedom. an outlet for your every fetish and fantasy. Again, such is not the case in every metro area.

Music freedom
- this goes back a bit to the openess of the venues, and I'd rather not ponder which comes first "the chicken or the egg?" however, it is true that there is really not a single school of musical thought here. the diversity is inspiring in many ways.

Dallas, for instance, one would easily be termed a guitar-oriented music scene. the music venues cater toward the guitar based bands, and hardly to anything else. the sound is crappy for any electronic bands in most of the venues into which most electronic bands could get booked.

** electronic music preparededness is still status many clubs have yet to achieve in most any city, Portland does appear to accommodate the progression with far less resistence than some others I've visited.

Lotsa NO Cover dance music nights at venues where dj's play gothic industrial music. That's convenient. Ii can't make it out nearly as often as i would like. Even on FREE nights, due to frequent heavy work loads at home with deadlines, and otherwise working late, late at night to pay the bills on other nights, but when i can escape, it's nice to know that there's a venue waiting that night with gothic industrial and FUN stamped all over it.

There's more such nights available than are even posted here. PDX covers a lot of geography, not just Portland itself.

There's an abundance of gothic industrial, eletro artists performing and releasing recordings in this area. RESURGENCE and UNDERCURRENT and TRANSCENDENCE put out by Doppler Effect www.cdbaby.com/dfx cover these genres reflective of artists from the NW states and are all testiments to that abundance.

Seattle is only 2 -3 hours away depending on one's driving style.

In Texas, for instance, metropolitan areas are much farther spread apart, often twice as far.

Sonya Brown lives here. and for this I am very grateful.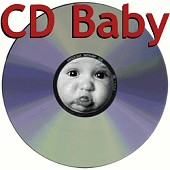 I love it that CDBABY.com is located here as well. Just a mile outside the PDX airport, i like to drop in once a month to learn about the latest news, meet some of the cool new and familiar musicians who work there, pick up and drop off kewl stuff to distribute. If you've got a ton of stickers, these guys can really help get them into the hands of fans who are most likely to compulsively buy your music. it's best, of course, to get your music set up there first via www.cdbaby.net.
CDBABY provides galleries for Gothic Rock, and industrial and ambient and other forms of electronic music, too.
www.cdbaby.com/style/110
www.cdbaby.com/style/51
www.cdbaby.com/electronic
You will find a lot of familiar names among local artists featured at CDBABY.com. Search for any artist by band name, style, CITY, musical mood, and other keyword search option type things as well. I'm glad for this because it provides a central location for me to direct traffic in support of local artists, with tons of flexibility and options for most every user interest. and it's accessible as well by a short drive from my apartment.
I also like the diversity of neighborhoods here...
Sellwood, Clinton, Hawthorne, Milwaukie, downtown, industrial nw... and all the municipalities spread out under the blanket of PDX on both sides of the Columbia River.
Searching for living accommodations is easily accomplished by any criteria at http://www.oregonlive.com/homes/
Define your search by a half dozen or so specific criteria. Save time and frustrtation. find exactly what you want among what's available.
Also... http://www.columbian.com/homes/
And for all that Portland offers day or night:
http://portland.citysearch.com
and similarly, http://digitalcity.com/portland/
And, let's NOT forget, the BEER!
A Guide to Good Beer in Oregon and Washington
http://www.nwbrewpage.com/
Brewpubs
Brewpubs in the Northwest
Washington Brewpubs
The brewpubs of the state of Washington.
Oregon Brewpubs
The brewpubs of the state of Oregon.
BC Brewpubs
The brewpubs of the province of British Columbia.
Pubs and Taverns
Pubs and Taverns in the Northwest
Washington Pubs
Pubs and taverns pouring good beer in the state of Washington.
Oregon Pubs
Pubs and taverns pouring good beer in the state of Oregon.
Breweries
... etc.
Heck, I could have started with the BEER and perhaps left it at THAT, with no more needing to be said at all!
Thanks goes to Jyri Glynn of the now defunct 3SKS of Seattle (Jyri is now with The Sins, also in Seattle) who introduced me first to Sonya Brown who led me into the music of Written in Ashes and Sumerland www.sumerland.com.
And thanks to Julian Tulip (www.freakathon.com) who bought me my first beer here... a Black Butte porter. One of many a tastey beer upon which I developed a serious crush and a rather fat ass.
Cheers!
Jett Black