Celebrating babysitters and The Jesus and Mary Chain
By: Stan Hall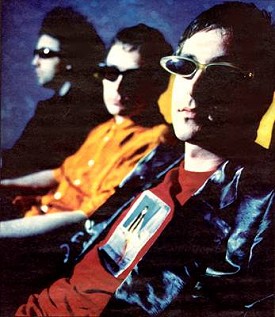 Growing up the oldest child in a strictly cheeseball country and ultra-square gospel-listening household, I had to look elsewhere for musical guidance. I found it, oddly enough, in babysitters. When I was 5, a sitter whose name has been long forgotten (probably since 10 minutes after my parents got home) brought over Kiss' "Love Gun" and the "Grease" soundtrack -- the first rock and pop records I ever heard.

Another sitter, when I was a little older, was a devout Christian and wouldn't even say "heck" ("because you really mean something else," she warned), but she couldn't get enough of the Byrds, and I was exposed to a band that I would later voraciously consume.

But the best sitter I ever had was Sally, who stayed with us for two weeks when my parents went to Europe. I was 12; she was 17, drove a car and was all woman to me. She didn't see why being in charge of two kids should infringe on her normal routine, so instead of staying at home, she just took us everywhere she went. Instead of having a party at our house, she just took us to her friend's party. No one got into trouble. See? We could be trusted!

Sally was a big music fan and saw me as a blank slate on which she could imprint good taste. With her supervision I bought my first 45: "Perfect Way" by Scritti Politti. I remember the two artists she listened to that I liked the most were Howard "No One Is To Blame" Jones and Dead or Alive -- whom, one might recall, issued the, er, classic single that went, "You spin me 'round 'round baby, round 'round, like a record, baby, round 'round 'round 'round." Hey, I was only 12!

But Sally's favorite tape (tape!) was "Psychocandy," the debut album by a sulky-looking bunch from Scotland, the Jesus and Mary Chain. I didn't like this band so much. For starters, their name suggested some sort of evil intent that I, a sensitive young lad, was afraid would get me in trouble with my folks. Second, brothers William and Jim Reid didn't write sunny pop tunes, and I wasn't quite ready for this brooding-type stuff. But the biggest reason I couldn't get into these guys was that they were loud. Practically every song had these big, echoing drums and, most upsetting, guitars that screamed and squawked ear-splitting feedback. It all often obscured the vocals -- and in those days, I really liked to hear what the singer had to say, even if it was something like "You spin me 'round 'round baby, round 'round, like a record, baby, round 'round 'round 'round."

By the time I was 16, and Sally was already a distant memory (isn't it funny how four years might as well be 20 when you're growing up?), my tastes were more or less set and I was one of those brooding types the Reid brothers personified, I saw the video (on MTV's "120 Minutes," natch) for the Jesus and Mary Chain's single "Blues from a Gun." That led me to their third album, "Automatic," and, eventually, back to "Psychocandy." And then, belatedly, I understood what a great album "Psychocandy" was.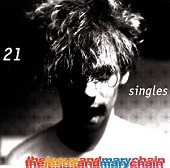 I rediscovered the Jesus and Mary Chain through a single. The J&MC were an especially great singles band, something that's getting harder to find these days. Now that the band is no more, a postscript is in order; you'll find it in a new CD, "21 Singles 1984-1998" (Warner Bros./Rhino). While a mere 21 songs hardly encapsulates all of the J&MC's essential material, these are 21 spectacular tunes, and in any case, a strictly-singles collection avoids giving someone the unenviable task of selecting the J&MC's best work. (although a bonus disc of B-sides and rarities -- "Barbed Wire Kisses, Vol. 2," perhaps -- would be welcome). Unless you have enough money to buy their whole discography, you should buy this singles collection.
The Jesus and Mary Chain is one of the most influential, if unheralded, bands of the past two decades. Their jet-engine loud, riot-inducing early shows set the scene for My Bloody Valentine and the shoegazing movement. Although that scene was obliterated by grunge and Britpop, J&MC's influence extended to those bands as well, and it's a perfectly traceable lineage: Nirvana was inspired by the Pixies; the Pixies loved J&MC to the point of covering their "Head On." Fittingly, they released the tribute as a single. The Stone Roses' earliest material was blatantly derivative of the Reids, and even their classic debut album has the brothers' fingerprints on it. And proving that the influence lasts to this day, and on both sides of the Atlantic, there's San Francisco's Black Rebel Motorcycle Club, which might as well function as a Jesus and Mary Chain tribute act.
Even at its prettiest -- and their melodies were often simply beautiful -- the Jesus and Mary Chain was almost always noisy. On the "Psychocandy" singles, the Reids masterfully controlled their use of feedback, making the listener accept it as a song's hook. On such later ballads as "Almost Gold" and "Come On," the needle was still most decidedly in the red. Ironically, the band's only charting U.S. single was the 1994 ballad "Sometimes Always," a gorgeous duet between William Reid and Mazzy Star's Hope Sandoval that may be the most sedate, streamlined song in the J&MC catalog, free of feedback, practically acoustic.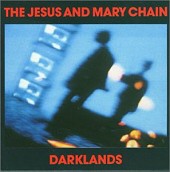 Yet at the same time they were subverting conventions, their love of '60s pop was obvious; there's the reverb-slathered, classic Phil Spector beat on "Just Like Honey," while the brothers' own major influence, the Velvet Underground, rears its head on the sublime "Some Candy Talking." This balance of the avant-garde and the utterly familiar was seamlessly worked out on the second Jesus and Mary Chain album, "Darklands," in 1987. The singles from this period are uniformly great, with William's confused, lovelorn lyrics and insouciant delivery leaving an indelible impression (fitting lyric, from "April Skies": "Hand in hand in a violent life/Making love on the edge of a knife/And the world comes tumbling down."). Drummer Bobby Gillespie left the band after "Darklands" to form Primal Scream, and the between-album single "Sidewalking," introduced a drum machine to the J&MC sound, making it harder, more intense and industrial.
The brothers didn't hire another drummer until the 1992 album "Honey's Gold," when Curve's Monti came onboard; he brilliantly combined acoustic and electronic percussion and gave J&MC a stuttering, Mancunian groove that was more danceable and even harder-hitting than before. "Reverence," is crushing, vicious ("I wanna die just like Jesus Christ/I wanna die on a bed of spikes/I wanna die just like JFK") and perversely hummable, while "Far Gone and Out" is two minutes, 52 seconds of head-bobbing bliss. The entire "Honey's Dead" album represented the Jesus and Mary Chain's peak; although 1994's "Stoned and Dethroned" and 1998's "Munki" had, of course, excellent singles, the albums (the first was an attempt to turn down the volume and craft some delicate, pastoral pop; the second was one of those half-hearted "getting back to roots" efforts) lacked that certain magic and, to quote the Reids' liner notes for "21 Singles," "--by 1998 we decided we had taken the band as far as was fun and then we quit we killed the jamc were not sad were glad."
So now we're left with memories. William and Jim Reid are into their 40s, and neither has released any music since their band's demise [Writer's note: Oops. I really screwed up. William Reid has gone on to a solo career under the moniker Lazycame. You can find Lazycame's first LP, 2001's "Finbegin," on the Hall of Records label. Thanks to the many JAMC/Reid fans who have alerted me to this glaring omission; consider me chastened. Jim Reid has done a fair amount of production work since JAMC's demise, including the Parkinsons' new "Long Way to Nowhere" record, and contributed a vocal to Primal Scream's new effort, "Evil Heat."]. But if they never play another note in public, that's fine; they don't really need to be a Scottish Rolling Stones. They passed a tradition along, did their part to help keep rock 'n' roll alive and vital, and all we can do is pass word of their greatness to the unaware.
Just like how, in 1985, a certain babysitter passed that knowledge on to me. Thanks, Sally.
Grade: A