The Lyndsay Diaries
Remember The Memories (The Militia Group)
By: Alex Steininger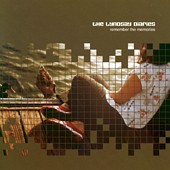 Scott Windsor (aka The Lyndsay Diaries) writes emo-soaked, primarily acoustic songs lacking the melody of Dashboard Confessionals, whom The Lyndsay Diaries are emulating. Windsor's voice is lonely and clingy, holding on to memories of the past, struggling to move ahead, but making every possible effort to no avail. The songs are weepy and bleeding with pain, grating on your nerves after awhile. When at first you want to comfort and befriend him, the harder he presses, the more reserved you get, subsequently backing away and letting the music slip into mere background noise.

Though the music is well written and often quite compelling, it is the vocals that ultimately build the songs up to break them down. Just as you think you want to believe in Windsor's troubles you quickly get repelled and ignore him. This is the dilemma many singer-songwriters face and something Windsor will have to overcome. I'll give this a C-.