Chica Lishis
GBH gives Chica the HBGs! (I don't know what it means either.)
By: ChicaLishis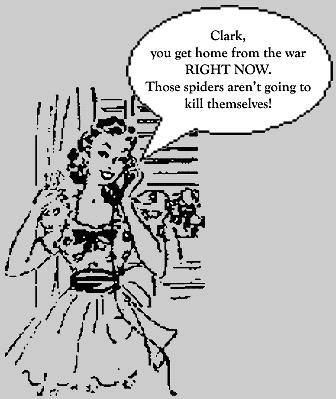 Rowrrrrr! I just love a great punk show! And what a fabulous night to exhibit misplaced aggression; I quit my job earlier that day. Shook off the shackles of 9 to 5, for the poverty-encrusted bliss of slacker-ville. No, I can't make rent this month. Yes, I'm starting to give shopping carts more than a passing glance (Can I fit all my frilly undergarments in the kiddie seat? Will the boom box be adequately supported on the lower rack?). I probably should have waited until the mild temperatures of spring wafted their way down into our Willamette Valley; outdoor living is much more pleasant then. But fuck it. I shall trust to fate to keep myself aloft. It's certainly worked to my advantage so far in life. How many other glam-damaged glitter-babies have had such an easy ride of it that they can boast a bank account of $123, and an extensive collection of Kool & The Gang vinyl, hmmmmm? Yes, fate has always come through for me, whether it be my fabulous health (those teeth were gonna fall out anyway), or my drop-dead-gorgeous good looks (Uh... I'm considered quite attractive in Alaska).

Bekki Beautiful was again my date for this evening of punk rock extravaganza. We were slow getting to the club as we had been at a bar around the corner, gulping $6 dollar margaritas as fast as they got "em to the table. And why not? Joe Bigmouthshmo was buying, and while I don't like to take advantage of men I have absolute no interest in fucking, a girl's gotta drink, "ya know. Playing the "We always go to the can together" card got us out of there before he insisted we drop our phone numbers into his fat lap. Freedom was ours as we skedaddled on over to Berbati's to mix-it up with the rest of the disenfranchised kids.

Kisses! to GBH. Kisses! Hugs! And big sloppy Smooches! What a great band. What a great time. Why, pray tell, have I never gone to see them before? I just don't know, but they kicked off my current bout of unemployment perfectly.

What better indicator that the band is gonna rock your face's ass off then an obliterated drunk taking a swing at a bouncer? None! As soon as GBH took the stage, some midget (not quite -- but he was really short) took it upon himself to bash a security guy in the face right in front of me. I could ascertain no motivation for the blood-letting, one minute Little Boy Blotto'ed was moshing around drunkenly amongst the rest of the rabble, the next minute had him jumping up as high as his tiny Doc Martin's would propel him to pop The Keep "Em Line guy upside the head. It was a beautiful act of anarchy, and, although this pint-sized rebel got rightly beat to a bloody pulp for his defiant stupidity, and tossed out the backdoor on his diminutive noggin, he was a shining hero of unlimited stature to me.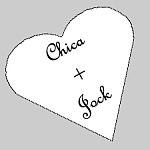 After the vicarious thrill of that tad bit of violence, I turned my attention towards the stage, while keeping just to the outer circle of the pit. I would like to take this opportunity to say that the men of GBH are quite pleasing to gaze upon; all sweaty and screaming, tattoos cascading down their bodies, froth dripping from their mouths, mojo radiating from their loins. Yummy! Why, pray tell, does the media continually subject us to Ralph Lauren's idea of the perfect [gay] male, when there are the men of GBH to parade around and lust after? I've been scribbling on my Pee Chee ever since the show! So what if I didn't know any of the songs, the choruses were catchy enough to shout along with, and in excellent stomping time. When I wasn't staring hungrily at the stage, or stumbling to the bar to get yet another drink, I was pushing sweaty punks back into the pit and letting the screeching and throbbing of the music reverberate deep inside me. Whew! I really should think up one of those clever rating systems like, "Two Thumbs Up!"; I dare say, GBH would have clocked in at Multi-Orgasmic -- A First Class Thrill! The First Must See Show Of The Year! If You Only Go See One Band This Year -- Make It GBH!
If I wasn't such a journalistic hack, I would extol upon their virtuoso assault on the set-list. I would wax poetic on their precision delivery of such favorite numbers as this and that and that one and the other. But I am the afore-mentioned hack, so I'll just say this: It was really, really FUN! As the sweat settled like stinky dew on the bodies of the crowd, GBH held out one final long, loud, obnoxious chord and disappeared from stage like the punk gods they were. Drunk on sonic love, and about 150 margaritas, I fell face first into the waiting bosom of Bekki Beautiful, as we shuffled our way out the door.
Terror Eyes "ya later!

I'm most happy when you're most miserable. Send your tales of woe on over!