Favorite Waste of Time
DVD reviews and musings - June 2003
By: Randy Harward



So here we are in this big, fat double issue of In Music We Trust. And here I am, with a big fat pile o' stuff that was to comprise the first installment of new-school FWoT, but will not.

To be sure, transitional periods are a bitch.

So, there is cool stuff to tell you about. For instance, I spent so much time on the couch this month, it's sick. And I still LOST FOUR POUNDS and took 90 points off my cholesterol. Don't believe me? Call my doctor. I'll give you his number. He'll probably tell you about some of my really nasty problems if you pay enough.
Here's what kept me on the cushions: box sets. Yes, those darn TV shows on DVD. Who can resist? You can spend a whole day pretending you're a patron of Cheers or a mouse in Frasier's pocket (if there is a God--). Better yet, you can lust after Jessica Alba with the first season of Dark Angel (FOX). Now there's time well-spent. For all the James Cameron-touting, that show wasn't any better than the shows you used to see late nights on Fox back in the day (and on UPN/whatever nowadays). The thing is, those shows were pretty damn good in their own right. Something about their cheesiness was just--cool. The extras, as usual, are a snooze. Audition tapes, blooper reels--we've seen it all before on other DVDs. But it's the show you want, right?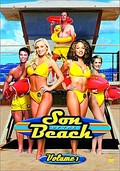 That is, unless it's Son of the Beach (FOX). So much promise from Howard Stern's production company, right? Uh-uh. Timothy Stack is Timothy Stack. Tits and ass are tits and ass. And that's really all SOB has goin' for it, as the humor is only appreciated by teenagers and randy, immature adults. Which, of course, I am.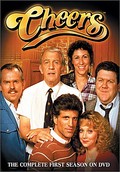 And I really did watch the first seasons of Cheers and Frasier (both Paramount). I like the former, wife likes the latter. It was a compromise. There was a certain d?j? vu that accompanied the Cheers set and the laughs were plentiful. The extras? An in-depth interview with Ted Danson? No thanks. The trivia game was just so-so.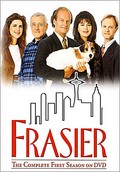 I gotta be honest...I slept through most of Frasier. The episodes and the lame-ass extras. Wife was happy with it, though, so if you're a Frasier fan, you will be too.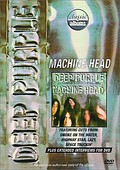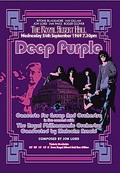 How about some rock? I had a double dose of Deep Purple and it both sucked and blew. What didn't suck was the Classic Albums episode: Deep Purple, Machine Head (Eagle Vision). You really can't go wrong with that. The series is extremely well-done and the album? Fuckin' classic. What blew, then? Deep Purple Concerto for Group and Orchestra (Eagle Vision). God damn it! Though this is from 1969, it sucks as much as when Metallica and the Scorpions did it (and as KISS have done with Alive IV: Kiss Symphony).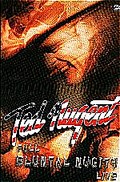 Some Ted Nugent (Full Bluntal Nugity Live, Eagle Vision). It's meat-eating, gun-shootin' cock-rockin' fun. 'Nuff said. Granted, the Nuge can be a little much at times, but it certainly raised my spirits after that Deep Purple shit.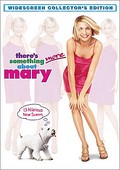 What else? Oh, hey...they expanded the DVD of There's Something About Mary and guess what? The extras actually don't suck. Just kiddin'. There's just a lot more of 'em. How many featurettes does one film need, huh? Damn! The good part: extra scenes within the film. Yep, there's more funny and it doesn't come off gratuitous.

So--maybe I'll have the new FWoT next month. Or maybe not. For now, I'm out.