Favorite Waste of Time
Still a DVD column, but why?
By: Randy Harward



It seems we are at an impasse; this column wants to be more than a DVD column, but time continues its resistance to any meaningful changes. Perhaps next month? For now, here are random thoughts about the best and worst couch potato fodder that waltzed into my life via Airborne Express this month.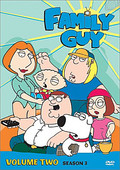 Family Guy Volume 2 (Season 3); it was over way--too--soon. Then again, 22 episodes is a lot. What made watching the bonus features (incredibly funny, at that...especially the "uncensored" montage) never-before-seen final episode "When You Wish Upon A Weinstein" bittersweet (though gut-clenchingly hilarious) was the notion that it was the last one. No more; it's no longer in production (although I could have missed an update on that one). How can you be anything but sad? Time to go back and watch Volume 1 again, I guess.


In the pleasant surprise department: Wrong Turn ...so many ways that could suck. After all, when a Buffy the Vampire Slayer hottie is involved, there's not much hope. Nevertheless, Eliza Dushku not only keeps the fire in my pants stoked, but Wrong Turn is the most genuinely frightening, "pulse-pounding" film I've seen since--well, 28 Days Later, which arrived in the same package. I've already gone on about that one so suffice to say that the main attraction here are the 3 alternate endings. Do they deliver? How can I answer that with more than a yes or no--or maybe. It depends on your viewpoint. The original U.S. theatrical ending was simply so-so. Audiences, whether they knew a bleaker ending existed or not, craved one. Here, they get it. And then some. Everyone's happy? Well, that depends. Alternate endings kinda suck. It's the one tacked on to the end of the film, the one that you don't have to access by pressing buttons, that really counts.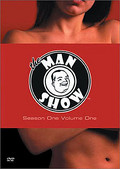 Hey, that Man Show, Volume 1 DVD kicks booty, eh? If not because it immortalizes the brilliant first season of the show (part of it, anyway), but because it is the beautiful, anthropological wonder (the show has done more for masculinists...it's a word, isn't it?...than Steinem ever did for feminists). The extras don't disappoint, either. It's almost all sexy: a Juggie...Angelique's...audition; two extra long, five-minute girls on trampoline segments; Household hints from adult film stars, plus Jimmy's gut-bustin' Karl Malone spots and monkeys telling jokes. In retrospect, how Jimmy and Adam just keep on givin' brings a tear.


Finally, MGM and the 80s comedy. They released Valley Girl, The Last American Virgin and The Sure Thing to celebrate the genre...and sent only the first two for review. Valley Girl (you know, the pre-crazy fame Nicolas Cage film also starring 80s uber-hottie Deborah Foreman) is rendered in a special edition which means it's got more bonus features than anyone should care about. To wit, there are interviews and commentary (as usual, sometimes and insightful, but mostly boring), music videos (from Modern English and The Plimsouls; the latter one being the better) with commentary (wtf?), storyboard to film comparisons (who besides a fuckin' film geek would care?), and 80s trivia track (trivial, for sure, but kinda fun). As I've said before, it's the film that matters and Valley Girl is the paradigmatic 80s film (though light on the T&A).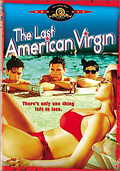 The Last American Virgin, however, is shiiiii-tay. Lame story: nice guy falls for seemingly nice girl who falls for nice guy's friend, who knocks her up. Nice guy helps pay for an abortion when his "friend" fails to do the right thing, girls decides nice guy is worth a try, then she goes back to the asshole. The movie could be as long as that summation, but instead we're left to watch and hope for the plot to thicken, but it's basically a bunch of stupid bullshit leading to the bullshit denouement when nice guy walks in on nice girl in his asshole former friend's arms...and she just looks at him like, "Sorry, man."
The only good thing about the movie is getting to see nice girl's (Diane Franklin) tits. It's a moment anyone who has lusted after Franklin in Bill and Ted's Excellent Adventure or Better Off Dead from pubescence to adulthood has waited their whole lives to see, assuming they...smartly, at the time...passed up TLAV on the video rack.