INTERVIEW: Lake Trout
From Jam Band To Radiohead-Esque Pop (Palm Records)
By: Alex Steininger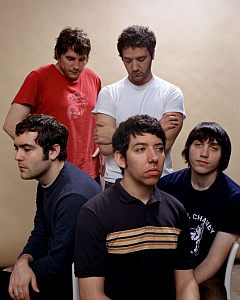 They began as a jam band, or, rather, were quickly lumped into the jam band scene, playing with jam band-branded acts and further solidifying their tag into the genre.

"We had a friend who was booking jam festivals and he booked us," says keyboardist Matt Pierce, on how the band became labeled as a jam band. "We were playing in front of a lot of people, which was great. But, other than that, we had no connections to the jam band scene, but somehow got labeled as a jam band."

The band broke the jam band labeling with their second full-length, Another One Lost, recently released on Palm Pictures.

With its Radiohead-esque soundscapes, dark textures, and ever-evolving focus on song structure over free-flowing improvisation, Another One Lost quickly helped the band earn a name for itself in the pop and indie-rock worlds, as they befriended like-minded bands who loved to experiment and use improvisation and electronic techniques alongside more structured compositions.

The result has found the band's fan base growing, as has their songwriting.

"We all grew up listening to rock," Pierce informs me. "When we all met, we were in school and didn't know what direction we were going. At first, we were going for big beats and used whatever we had on top of it, but we didn't have any direction. We knew we wanted to play together, but we just didn't know where to take it."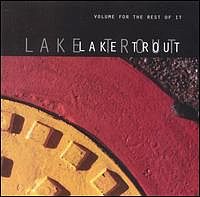 "We had songs we were starting to write that were more structured and we really liked the songs," he says, discussing the transition between Volume for the Rest of It, their debut full-length, and Another One Lost. "And then we went into the studio for a few days, to improve stuff, and let the tapes roll. That's where the instrumentals came from. We had two albums taking shape - the ambient stuff and the more structured songs. We blended the two and got the album we have now. But, going into it, we knew that we wanted it more structured."
Prior to recording Another One Lost, the direction their songwriting was headed wasn't the only transitional phase the band was in. The band, originally signed to SNS Records, left the label to sign (ever so briefly) with Phoenix Rising, before being sued by SNS and eventually signing to Palm Pictures, an indie label, but with a bit more resources.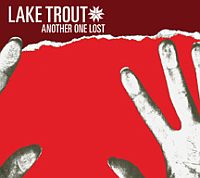 "We've had the William Morris Agency booking us for a couple of years, before we had a label, or anything else we needed. And then things fell into place, but it took some time," Pierce says, hinting at the label difficulties they would go through, despite being booked by one of the biggest booking agencies in the world.
"SNS was one guy. Calling them a label is a very loose term," Pierce laughs. "They had no distribution, because he wanted to do it all himself. He sued us for six million dollars for signing with the new label, but that lawsuit was settled. We had a contract with him and everything, but since he wasn't done that good of a job, we signed with another label. Now we owe him a live record and had to pay him the money we owed him for signing a new contract. He was an ex. football player who had a lot of money and wanted to start a record label. Eventually, though, our business relationship went sour."
After leaving SNS, and signing with Palm, the band couldn't be happier.
"We've done a couple of really good tours and some OK ones. A few years ago we did the Sno-Core tour, and have toured a few times on our own. So our last tour was our 3rd or 4th national tour and it was our first with label support and a publicist. Things fell into place for us," he says excitedly.
The band is currently busy touring, and working on material for their next record.
"Our new songs, and our latest record, the songs are more structure-oriented. It has been an evolution," he tells me. "Studio wise we're heading into the more structured direction. However, live, we still like the instrumental stuff. We're still torn between the direction we want to pursue. We have a few shows booked this tour where we sit down and do instrumental, soundscape stuff, too."
He pauses.
"We might never record the instrumental stuff, I don't know. It's too soon to really say. The next album is definitely going to be all structured songs. That will be our focus. But we like the live instrumentals; we may just keep those live."