Minus 5
In Rock (Yep Roc)
By: Alex Steininger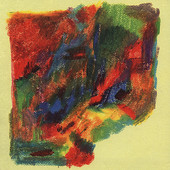 Originally recorded after Let The War Against Music Begin and well before Down With Wilco, In Rock was originally released on front man McCaughey's imprint Book Records and only sold at shows due to a contract at the time with Mammoth/Hollywood Records.

However, with the recent signing of the Minus 5 to Yep Roc, and the release of the critically acclaimed and commercially successful Down With Wilco, Yep Roc has re-released In Rock. This time in a digi-pack rather than a jewel case, sans two original tracks, and with four new tracks.

The result is a well-rounded, 12-track disc that showcases the rocking, bouncy pop side of the band (Down With Wilco went for the softer, more lush side of the band).

Fans of McCaughey's will instantly recognize his brand of power-pop, the pop he's been perfecting since Minus 5's inception, and throughout his Young Fresh Fellow's career.

In Rock is rich and rocking, generous pop songs like "The Girl I Never Met" contrasting. But sitting pretty next to straight ahead rock songs like "Where the Wires Meet the Skies", while some tracks blend -- effortlessly -- McCaughey's two sides: "The Night Chicago Died Again" and "Dr. Evil: Doctor Of Evil" are two prime examples.

McCaughey is one of the world's most underrated songwriters and whatever he touches usually turns to gold, and In Rock is no exception. This is a fine pop masterpiece, a record that you can put on when you want to sink into some lavish pop goodness or blast when you want to rock out and shake your ass. I'll give it an A-.