INTERVIEW: Alien Crime Syndicate
Alien Crime Syndicate are off of V2 and back in control of their group (The Control Group)
By: Alex Steininger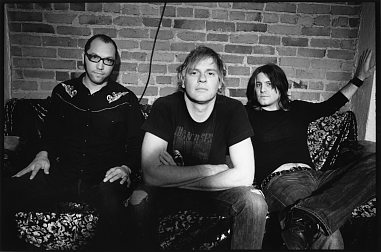 "We can't sit around and wait for things to happen, we have to do it ourselves," says Alien Crime Syndicate's Joe Reineke, leader of the Seattle-based space-power-pop outfit, whose new record, Ten Songs in the Key of Betrayal is on drummer Nabil Ayers' label The Control Group. The band's previous record, XL From Coast To Coast was picked up V2, following the initial release on The Control Group.

Reineke goes on to say that the band "Loves it! It's great. It feels natural. It feels like we're doing it on our own. Not being held down by the man," regarding being back on an indie label.

"V2 didn't want us to leave," he tells me. "They picked up the option for our next record and everything. We just thought we could do better with the money being spent on recording and promotion. We felt we weren't getting paid enough attention to. The little things added up to big things. And sure, they were paying attention to other stuff like The White Stripes, which is warranted. But now we can sell 5,000 and recoup and be happy, rather than 50,000 and not recouping and getting dropped."

Reineke tells me that it was either V2 or The Control Group, and after analyzing everything, the band thought it would be best to go back to The Control Group.

Once settled on releasing the record on The Control Group, the band went into the studio -- Reineke's own Orbit Audio - to record Ten Songs in the Key of Betrayal, their best record to date. It incorporates all the elements that made their debut full-length, Dust To Dirt, so great, all the crunchy guitars, soaring hooks, and blistering rhythms, alongside a sugary finish that made the songs nearly unforgettable. It also included the best elements of their subsequent records -- From the Word Go (produced by Gil Norton, and originally slated as their debut, until Revolution Records folded) and XL From Coast To Coast.

"We just made a record," Reineke comments. "We didn't set out to make any type of record. We just wanted to make a great record."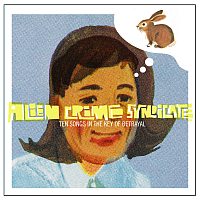 Reineke pauses and then elaborates more on why Ten Songs In the Key of Betrayal turned out to be the band most punk-influenced, rocking record to date.
"When I started ACS, I wanted to start a band different than my old band (The Meices). And I tried all sorts of stuff - loops, etc. But the more we did it, the more I felt I should go back and do what I'm best at," he shares with me. "We didn't set out to make anything specific, but we wanted to make a better record than we did before."
Gil Norton returned to work with the band. Instead of helming the producer's chair (a chair occupied by Reineke himself), Norton worked on all the pre-production with the band. He helped the band tighten up the songs and worked on arrangements with them.
"Gil Norton helped out a lot, I don't want to underscore his contributions," Reineke points out, wanting to make it very clear the assistance and guidance Norton provided for the record. "He did it for no other reason than he liked the songs."
The best part of working with Norton again, Reineke tells me, was that "he was honest and straight up with us."
Not setting out to make any certain type of record, but knowing they wanted it to be their best, and wanted to continue progressing as the band, the group focused on the production of the record and made it their most elaborate record to date.
"It's more of a production," confirms Reineke. "'Run for the Money' is one of the more punk rock songs on the album. If you listen to it it's all been double tracked and split hard left and right. So if you listen to it with just one side of it's a completely different performance."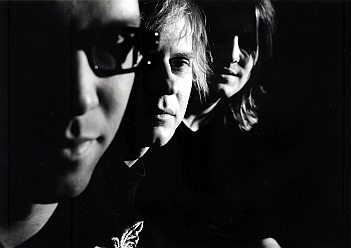 The band entered Orbit Audio with about sixty song ideas, which they widdled down to thirty-five songs to record, songs that, as Reineke puts it, were "more structured", and the band went from there.
The ended up recording about thirty songs before selecting the ten that made the record.
"It's like growing weed," Reineke says, joking in his usual manner. "You plant thirty-five little seeds, you pour water on it and water it, and then you have some sprouts coming up, some find there way to the surface and others don't. Not for a lack of nurturing, but they just don't want to grow."
"I guess we have some stuff we can cut for b-sides," he laughs. "We had all these songs and we were wondering if they fit the record. Great songs on there own, but they didn't fit the record."
When asked why Ten Songs in the Key of Betrayal Reineke simply states, "It fits in with some of the songs. Ten songs sounded too dull, and Ten Songs in the Key of Love was taken."
The band's plans now that the record is out?
Reineke and company are currently in the midst of a the first (of a few) West Coast tours to promote the record, and he says the band also hopes to do a at least one national tour in support of the record.