INTERVIEW: Autolux
Indie-rock and electronic rock explode in melodic beauty
By: Alex Steininger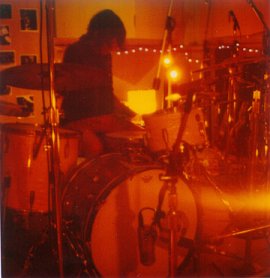 What do you do when your critically acclaimed bands don't reach the critical praise you deserve? Most bands fizzle out. But, what happens after you fizzle out? Well, if you're Ednaswap's drummer Carla Azar and Failure's bassist Greg Edwards, you team up with a friend (in this case, bassist/vocalist Eugene Goreshter) and form a new project.

The result is Autolux, a space-rock-charged, shoegazer-meets-pop-explosion trio that delivers a melodic burst on their debut, Future Perfect, a record engineered by legendary producer T. Bone Burnett (responsible for the Oh Brother, Where Art Thou? multi-platinum success). Burnett, a big fan of the band, also signed them to his label, DMZ Records.

"T. Bone Burnett is a big factor in that," says drummer Carla Azar, referring to the band producing the record themselves, with Burnett behind the boards. "I was friends with him and invited him to a show and he wanted to start a label and kept threatening to. And then he did and signed us. He originally said he didn't think we needed a producer, but he'd help us get good takes and we knew we needed a good engineer. Someone that knew what they were doing and knew the band. So we asked him and he agreed to do it."

With Burnett assisting in production and manning the boards, the band went into the studio and recorded fourteen songs, eleven comprising their critically acclaimed debut.

Two songs that exceeded the band's expectations were "Turnstile Blues" and "Great Days for the Passenger Element", the latter featuring Edwards on lead vocals.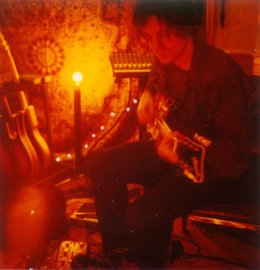 "'Turnstile Blues' and 'Great Days for the Passenger Element', once we heard those two songs, once they were done being mixed, we were pleasantly surprised. We weren't sure how they were going to turn out," Azar tells me.
"Most people don't know it, but Greg sang lead on 'Great Days...'. That was a great accomplishment for him," she continues, discussing band highlights throughout the recording process. Edwards has been created in many interviews as being the lyricist for his former band, Failure, but he never sang lead, allowing front man and songwriting partner Ken Andrews to sing lead.
"He was really shy and didn't know if he wanted to do it, but we encouraged him and it turned out great."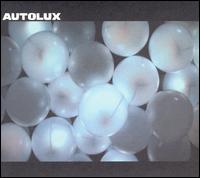 Following the release of Future Perfect earlier this year, Autolux set out on their first U.S. tour to promote the record, to much praise and fanfare.
"This is our first major tour," she says on the phone from New York, wrapping up their first tour. "It went really well. It was packed every night. The rest of the year will have more touring and in between we'll write a bunch of new music."
In the midst of touring the band did All Tomorrow's Party in England and Coachella in Coachella, California. Currently the band is still pounding pavement, touring relentlessly throughout the U.S. Catch them at a live show -- you won't be disappointed.