INTERVIEW: Brendan Benson
Power-pop's rising star delivers an alternative to love (V2 Records)
By: Alex Steininger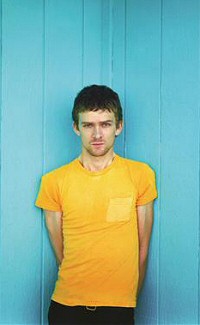 Brendan Benson is back on a major label. After two successful records with New York-based indie StarTime International, Benson's latest release, Alternative To Love has found its way on V2 Records, home to his good bud Jack White's band, The White Stripes.

"It kind of just happened," Benson says of how he ended up on V2. "We licensed Lapalco to V2 for Europe and everyone else besides the U.S. and they had the option for the next record."

However, the story doesn't end there.

"They passed on Alternative To Love when they heard the rough mixes. Then the U.S. division of V2 Records loved it and said they'd sign me to the label directly and release it worldwide."

Benson's experience with major labels has not always been the best. Following his critically praised, but commercially under appreciated debut, 1996's One Mississippi (since re-released on StarTime with bonus tracks), Virgin Records let go of Benson and he soon went into exile. Until re-appearing with in 2002 with Lapalco.

So, it was no surprise to Benson when V2 let his contract lapse.

"They had two weeks to make a decision and they didn't," he tells me. "One guy let the time lapse. They have no ears."

And then we he was signed V2 worldwide after his international contract lapsed.

"Once they heard the record mixed by Chad Blake they said it was brilliant and exactly what they wanted," he says with pride. "And then they signed me for the world".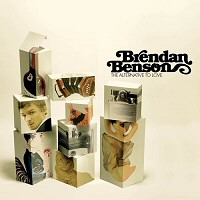 Alternative To Love showcases Benson's uncanny ability to write tremendously beautiful power-pop songs, putting equal time into the rock and the melodies of the songs, ensuring his songs are matched by few in ability and strength.
"I approached Alternative To Love the same way as I've approached all my other records," Benson says of the making of the record. "No plan. The only thing I set out to do was do it quickly. I had been sitting on it for awhile, so I just wanted to get it done. It all came pouring out. It all came easy to me. I didn't struggle or labor over any of it. "
Benson did the record himself, without a band. Writing it as he recorded it, Benson was glad to get the ideas out of his head, ideas that he'd been thinking about throughout the Lapalco tour.
"That's the drag of touring and promoting a record," admits Benson. "You're dwelling on the songs for too long. I like to play these songs, but it seems unnatural to play the same songs for a year and it doesn't give me time to work on new stuff."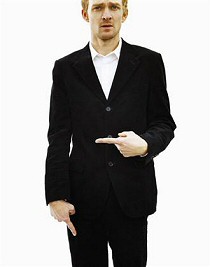 When asked why, after thinking about the song ideas for over a year on tour, he didn't have a plan when going in to the studio to make Alternative To Love Benson laughs a bit and then tells me, "It was more serendipitous. It was more happy accidents."
"I was never one to have a big plan or vision of how a song should be," he continues. "I love how songs turn out. Sometimes they don't turn out that well and you think you should have had a plan."
Following the release of the record, Benson hit the ground running, touring relentlessly (he's still on tour, a headlining tour now) to promote the record.
The first national tour he did in support of the record was touring with Keane.
"The tour with Keane helped a lot. We sold a lot of records at the shows," he tells me. "But, though it was a good tour to be on, I wouldn't call it fun. Since I know Jack [White], the White Stripes' tour was fun. This tour is more professional. You check yourself a bit. We like to listen to music backstage and get rowdy, but [on the Keane tour] we felt like we had to be careful where we smoke. And we had to turn the music down."
Benson did some touring with The White Stripes to promote Lapalco. Another collaboration, a record he and Jack White did together, is slated for release in the future.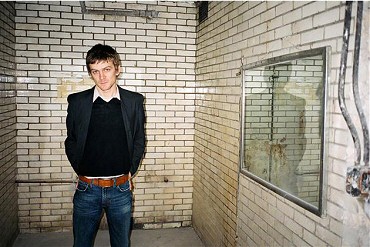 "Jack White and I will probably be releasing a record we did together early next year," Benson tells me when asked about the collaboration project. "When we have time after touring our own records. I think once it comes out it will raise my profile more; people will go looking for my records."
Benson is quite proud of Alternative To Love and will be touring throughout the summer and fall to promote it. Look for him in a city near you soon.