Boy Sets Fire
In Chrysalis (Initialrecords.com)
By: Alex Steininger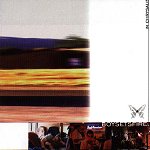 On their new EP, Boy Sets Fire dishes out four new tracks and a cover of the classic Dead Kennedys' "Holiday In Cambodia." Equipped with all the passion and fury that marks their full-lengths, Boy Sets Fire takes it one step further with a well-produced, high-quality blast of melodic hardcore you're never going to forget.

"Voiceover" quickly establishes the fury and hardcore roots that this band is all about. The screams, the chunky rhythms, and the mad guitars all help set the pace for a furious, nerve-wrecking, neck-breaking slice of power that will flat out knock you on your ass.

However, on "Loser of the Year Award" the band takes a break, opting to play some heavy pop-punk rather than straight-ahead hardcore. The melodic attitude is captured alongside the punk fury that drives the band, and makes the song quite addicting. With the usual dose of power comes a sing-along feel that will infect your ears, and before you know it the song will be implanted in your brain and you'll be singing it at random.

Ending with "Holiday in Cambodia," the band pays tribute to their favorite political-punk band while also whipping up a frenzy of noises sure to split your eardrums and make you cry if you aren't careful. This is some powerful melodic punk...er...rawk.

It's short; it lasts a few seconds over fourteen minutes, but the impression it leaves will last a while longer. The band can do the hardcore and then flip around to some very melodic punk, which is always nice to hear. I'll give this a B+.