Grind
Best Of (J-Bird Records)
By: Alex Steininger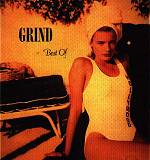 A pop band with seven full-lengths to date, Grind seems to spit out songs like they are nothing. Now, with a "Best Of" compilation of material spanning their seven full-lengths, the band seems poised to give fans and would-be fans a taste of what they consider to be their best material. Though, it seems to be a bit pretentious for a band of, well, should I say, unknown status to release a "Best Of" album. Any title may have been more appropriate than this, with a center focus on a theme of it being a compilation of tracks from their seven full-lengths (which, I'll admit, is a lot of material!)

The music itself is a shaky pop sound. The band has their moments, but the majority of material seems more like demo's than 'could be' hits from a band's "Best Of" album, which, if I am right, is the general purpose, and original intent, of a "Best Of" album?

But, the band does have their moments. Not all songs are of demo status; some are very creative, energetic pop numbers that will get you bouncing around with a smile on your face. "She Doesn't Love You," "Highwire," and "Constants" show the band at their peak, while other songs don't even come close to tipping their hats at a band that has seven full-length albums out.

This band just didn't have a very tight sound, which is important with good pop music. The hooks were all over the place and the music seemed to venture into an experimental realm as the band tried their hardest to create solid pop hooks. And if you try too hard, it almost never works. Sorry. I'll give this album a D.