Swimmer
Surreal (Maverick Recording Co.)
By: Alex Steininger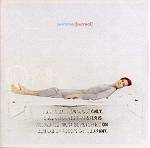 A New York-based four-piece, Swimmer plays modern rock with a melodic, sometimes soft, edge. But even when they go soft, they somehow still manage to keep a bite in the music; they never hit the point where you think they're going to become soft-rock. This band is modern rock to the core.

"Surreal," the first single and title track, sums up what the band is all about. The song starts off soft and light, with Anday McCarron's vocals distinctly marking the song, but when the chorus hits the chords coming flying and the song turns into a blast of modern rock energy.

"Special Life" shows the band pouring out melodic modern rock with a hard drive, while "Kick in the Head" once again demonstrates the band's ability to jump from hard-drive to a softer tone within a few seconds.

Of course, there are also songs like "Spaced Out Hat" and "Halo," which show the softer, more delicate side of the band all the way through. The edgy side the band always brings to the song is still there, though, but instead of jumping on their guitars and letting the noise fly, they calm things down a bit.

As with a lot of the modern rock bands today--the ones polluting up the airwaves--Swimmer can sometimes get tiresome and worn out. But, to avoid this, they try and shake things up enough, which they're good at, and help make the album more listen-able. They can be swift and powerful or soft and delicate, depending on their moods. I'll give the album a B.