PV
Create Your Lover (PV)
By: Alex Steininger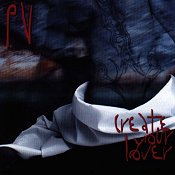 PV establishes some good pop moments on this EP. "Summer Days" takes forever to get started, but once it does, there are some good pop beats bouncing around there. "The Things You Do" seems a bit stale, but with the guest female vocalist and the roaring guitars, the song is able to climb out of a whole and deliver another decent pop moment for you to indulge in. And the title track, which closes out the EP, is a full-on rock-pop attack that falls flat on it's face and tries to recover by going soft but does more damage than good.

There are some good pop moments, but the album is too pretentious and hiding in an 80's cheesy pop-rock stitch of time that wants so hard to be current but just doesn't make the cut. I'll give it a C-; sounds really dated.