Under The Sun
Under The Sun (Magna Carta)
By: Alex Steininger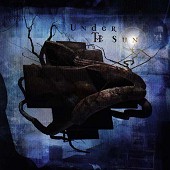 California's Under The Sun, self-described as "cinematic symphonic art rock," deliver spiritual, progressive rock (for a lack of a better term, though we could go with their description) on their self-titled full-length. A collection of ten tracks, both the albums and the songs dragged on way too long with its spiritual, holier-than-thou feel.

The album came off as airy, pompous, and pretentious, trying to make you feel and absorb what they were saying and doing, without any regard for the listener. The weak pop hooks thrown throughout fell on deaf ears here, and the struggling, can't-quite-make-the-grade rock of the album just didn't move or make any sort of statement beyond "listen to us". I'll give this a D-.