VARIOUS ARTISTS: This Changes Everything
A Second Nature Recordings Sampler (Second Nature Recordings)
By: Alex Steininger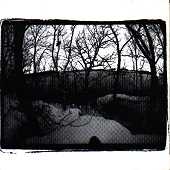 Kid Kilowatt delivers punctual emocore with plenty of bloody emotion running through slabs of concrete rock; Coalesce awake the metal heads with screaming metal fury that will turn some heads; and Kill Creek delivers the sweet indie pop, hooks and all.

Second Nature's label sampler strolls through metal, hardcore, emo, and plenty of emo pop (The Higher Burning Fire, Waxwing, Reggie and the Full Effect, and Sharks Keep Moving). Diversity, energy, more diversity, and pure, sweet emotions make this a collection of life at its rawest. I'll give it a B.