Cracker
Garage D'Or (Virgin Records)
By: Alex Steininger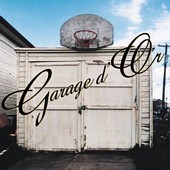 A best of, greatest hits album with three unreleased songs (disc 1) and a live/b-sides/outtakes album (disc 2). Cracker's Garage D'Or is a shining example of why this band has seen it all: hits on the radio, MTV videos, gold and platinum albums, as well as longevity and a die-hard fan base. There is a reason they've stuck around as long as they have.

The album is a blistering twenty-eight track two-disc set containing nearly two hours of music. From the subtle and down home feeling to the raunchy and all-out rock, with moments of folk-rock and pop bliss, Garage D'Or captures your attention right out of the gate and keeps you rocking. The rhythm section lights the fire and the guitars and vocals help maintain it with plenty of action to throw around. Elements of country are also sprinkled within, giving the album yet one more reason why it will hold you attention for so long. I'll give it a B.