Mark Kozelek
Rock 'N' Roll Singer (Badman)
By: Alex Steininger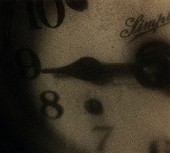 Former Red House Painters' front man Mark Kozelek's debut solo album, Rock 'N' Roll Singer, is an exhilarating trip through Americana, folk, pop, and country, packed tight into one small package (seven songs and twenty-nine minutes) and delivered with an overall feeling of warmth and strength.

Imagine traveling a dusty road in the middle of summer, the sweat rolling down your back, the dust blowing in your face, cutting up your skin and burning your eyes, and the rocks shaking your car as you go up and down, bouncing all around. After all that travel, you finally reach civilization, parking your car alongside a neighborhood bar - yet still in the middle of nowhere.

You go inside, looking around the empty bar, seeing only an old man with a rag in his hand as he dusts and cleans the sparkling countertop. He nods, you smile. You sit down and order a drink. Relaxing, you hear the sounds of your day jumping around in your head, trying to take a break, too. But they can't, because they are sounds - moving, breathing, and creating.

This is the unimaginable sound of Mark Kozelek. Dark and dusty, yet still shining and optimistic, this country-folk-Americana-roots-pop album is nothing short of spectacular songwriting walking around in lived-in skin. This is the sound of the open roads late at night when nobody is around to here. This is the sound of Mark Kozelek. I'll give it an A.