Danny Barnes
Minor Dings (Cavity Search Records)
By: Alex Steininger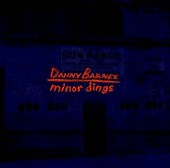 Bad Livers' front man Danny Barnes' debut solo album is a departure from what he was doing with Bad Livers. Rooted in country wholesome-ness, Minor Dings is a passionate, done-for-the-love-of-it album. Barnes' voice is open and straightforward, never making you wonder if this is real.

Plenty of banjo, light percussion, acoustic guitar, and various other instruments, as well as un-buffed moments make this anything but polished. The rough edges and honesty is what makes it the brilliant album it is, though. Bluegrass and country fans will take pleasure in the pure country soul that runs through Barnes' blood during the duration of this album.

Known for their roots-y approach to music, Cavity Search Records seems the apt home for this record. An integrity-filled disc of simple, pleasant soul-searching songs, Barnes hits the solo aesthetic head on with Minor Dings. I'll give it an A-.