Rose of Sharon
Even the Air Is Out of Tune (Espo Records)
By: Alex Steininger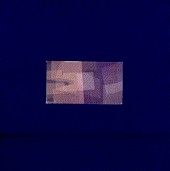 Slow, shoe-gazing indie pop with sparkling guitars and light, rain drop percussion, Espo Records' Rose of Sharon delivers a shining EP with Even the Air is Out of Tune, an album that is depressing as well as refreshing.

The singer tells the story of life as he sings it, which is oft depressing. However, the relaxed, calming melodies will sooth you over and tell you everything is alright, or give you the impression that you are all you got and that you need to take care of yourself. Either way, the music has something to say, and enough musicianship to keep you going throughout the seven tracks. I'll give it a B.