Tammy Cochran
Tammy Cochran (Epic Records)
By: Alex Steininger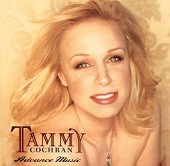 Gorgeous and talented, Tammy Cochran's self-titled album is a Nashville album through and through. Bright, slick country produced with warmth and precision, the album is as flawless and Cochran's skin. And much like her skin, the album is silky smooth, radiant, and pure. This is an album that will warm you up on the cold, rainy days, comfort you on lonely days, and put a smile on your face during the best of times.

The songs rush around her vocals, but the backing band is what pushes the songs to a level of excellence. Meaty and catchy, the band delivers melodies that are everything but flimsy, truly backing up Cochran and giving her songs the juice to succeed. This is an album that needs to be heard and listened to during every possible occasion. I'll give it an A-.