INTERVIEW: Alien Crime Syndicate
Recently Signed V2 Band Interprets Power Pop
By: Alex Steininger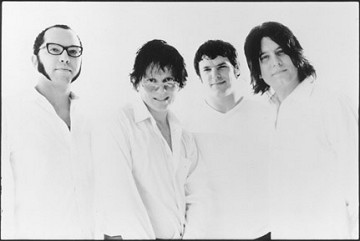 "We're not re-mixing it and we're not re-mastering it," says Alien Crime Syndicate front man Joe Reineke on his band's recent distribution deal with V2 Records. "It's not broke, so we're not fixing it. V2 is re-releasing it the way it is."

The band's latest, XL From Coast To Coast, was originally released in January on ACS drummer Nabil Ayers' The Control Group label. It is a solid collection of poppy, bouncy, guitar-driven modern rock that is strong enough to have the most devoted indie fans loving it, and commercial enough to find its way onto the radio. It is a rare gem in this day and age of whiny indie-rock and over-adrenalized radio rock.

"We spent a year writing and recording this album. That's pretty par for the course," says Reineke on the making of XL From Coast To Coast. "But we spend time on our albums. We don't rush them. It's the luxury of recording at home.

"We recorded this record in my living room and kitchen. We tracked everything in my house. We didn't spend one dime making the record. After it was finished, we took it to a proper studio to mix it. We paid for the mixing and mastering of it, but besides that, we made the record for free at home."

The conversation quickly turns to the band?s signing with V2, and whether or not this was their original intention.

Reineke argues that the hook-laden, commercial sound of the band's well-produced third full-length was a product of the band taking a lot of time to make the record they wanted, rather than the band crafting a record for the radio. "We didn't go into this record trying to get signed,? he insists.

"If you're out begging with a tin cup, they know you're desperate. It's like saying you're going to go out and get laid. You never get laid," he says with a chuckle. "To be honest, it happened so fast. We weren't on the street with a tin can. We weren't looking for a record contract. Everyone already passed on us, so we didn't want [a major label contract]."

Then they got signed.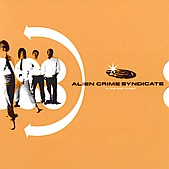 In an unusual move, The Control Group's January release of XL From Coast To Coast will not be pulled from shelves; it will remain in stores until all pressed copies are sold out. All the while V2 will begin releasing their version of the record (same record, same artwork, different logo) to retail.
"We care about the music, not the label. Both the V2 and Control Group releases will be on the shelves," Reineke says.
V2 will also be releasing the record worldwide, with the European version including a bonus song.
"For the European release of XL From Coast To Coast, we covered 'Don't Go Breaking My Heart,'" laughs Reineke.
We continue to talk about the band signing to V2 and what V2 will pick up and run with.
"V2 is just starting the machine," Reineke points out. "We've already been going strong, doing what we always do. We're the same band we were yesterday. People are congratulating us ? why? We're the same! We're still touring in a van."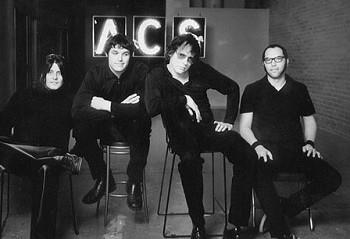 Alien Crime Syndicate's current single, "Ozzy", the new album?s opening track, has just recently been added to regular rotation at Seattle's prominent modern rock station KNDD, with more stations to add it in the near future. "Break the Record? is currently slated to be the follow-up single. Besides a new record, Alien Crime Syndicate has started a Seattle recording studio called Orbit Audio (check out www.orbitaudiorocks.com) for more information).
All indications are that a well-deserving band is about to get its shot at the big time. At least Reineke is hopeful of such a break: "I think we're going to end our 11-game losing streak and win one for once."