INTERVIEW: Sunday's Best
Sunday's Best discusses the kids, a new record, touring (Sunday's Best Web Site)
By: Alex Steininger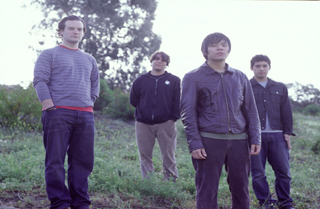 "In the past we felt that an all-ages crowd better suited us. They tend to be less jaded and more into hearing new music and enjoying themselves. But as we have matured, so has our sound and our desire to be taken more seriously as songwriters and musicians," says Sunday's Best lyricist/drummer Tom Ackerman on why they want to play bars instead of all-age venues in support of their sophomore release, The Californian (Polyvinyl). "At this point, I guess I would have to say that we'd like to be appreciated by the people who have the same record collections and experiences that we have had. Maybe not to the exclusion of 'the kids,' but we certainly do not intend to pander to the children just to sell some more t-shirts."

Ackerman is a man who has seen plenty of the business side of the industry, signing to Geffen with his previous band, Skiploader, touring with The Foo Fighters, and watching as it all fell apart. He seems fed up with the semantics that go along with selling one's image and music.

"I have grown to really dislike the merch aspect of modern indie rock," he continues. "I have this friend, and when I ask him about how his shows have gone, he starts giving me merch totals. Since when did the amount of kids buying t-shirts become representative of your creative expression? I'm a drummer and a songwriter, not a clothing designer. I don't work at the Gap, so why should I want to sell clothes? It is probably a necessary evil, but do you really think Bob Dylan was worried about selling t-shirts when he was starting out? Do you think John Bonham or Keith Moon gave a frog's fat ass about the merchandise receipts?"

The band's disregard for the business and appreciation of writing songs and expressing themselves is what The Californian is all about. A ten-track collection of open, honest songwriting paired with melodic rock, Sunday's Best has created an indie-rock record that, although indie by definition, far exceeds the stereotypical indie tag, offering up tight production, solid performances, and mature songwriting well beyond the age of the band.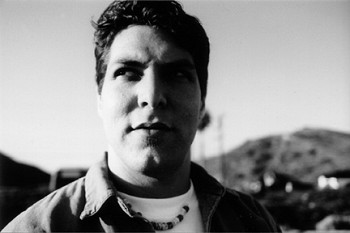 "For the first time we've begun to delve into using other instruments, namely keyboards, in a way that is both appropriate and complimentary to the songs we're writing," says Ackerman, explaining the band's growth as musicians for this record. "I hear a lot of indie/emo/alternative bands who arbitrarily use keyboards like the way one would use ketchup to save a marginal meatloaf. They just slop some noise on top of a weak song and call it the 'hook.'
"We also used acoustic guitar for the first time. I think we've begun a process where we stop 'hiding' behind distortion and really make what we have to offer -- our voices and point of view -- available to the listener."
Growth and stereotypes seem to sum up the aptly titled The Californian.
"We like the notion of battling the stereotypes of being residents of this state," Ackerman states proudly. "And more so, maybe not disproving the myths, but rather humanizing them.
"California is a place where the 'dreamers' come to make it big. And since the entertainment business is built on looks and image, shallowness does ensue. But I was born here, along with Edward and Ian, and we have had no choice in whether or not we're Californians."
Ackerman quickly follows that up with their reason for calling the record The Californian: "Any place is what you make it. There are millions of people from this state who have absolutely nothing to do with the entertainment business. They go to jobs and schools and fall in love and die. Just like in Ohio or Arkansas."
For all of The Californian's polish and growth in songwriting, the record came together quite fast, a lot due to a lack of communication between longtime friend and producer Tony Lash (who produced all of Skiploader's releases), and time restraints.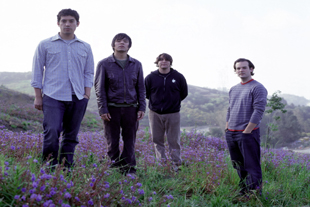 "There was some rearranging going on as we tracked," Ackerman says of complications during the recording process. "Furthermore, Tony did some additional editing to the song arrangements on the two-inch analog tape after the drums were finished. These are changes we probably would have made beforehand, but Tony and our communication during the pre-production process was a little dicey."
The big question remains, does the band have any regrets or unfulfilled wishes for the record that they didn't get to incorporate because of time restraints?
"We are extremely proud of the results, but there are a couple of tweaks that could have been done if we'd had a little more time," confesses Ackerman. "I think if we had a chance, we might want to add some more production touches to a few of the songs. By the end of the process, we were really racing towards a deadline and Tony was doing all he could just to get it done on time. At one point, I was working full time and recording for 5-6 hours every night for 2 weeks just to get everything done. Then Tony pretty much did the same thing with editing and mixing.
"Again, we're extremely proud of the CD. It's kind of like getting your pictures back from an event you're not quite sure you had a good time at, and then you look great in the photos. It was a difficult record to make, and it came on the heels of a difficult year, but the results seem to have been worth it."
Now that the record is out, what is the band thinking about?
"We're trying to focus on what we can do to further the band's creative career. The hope is that The Californian will lead to wider exposure and acceptance of Sunday's Best. Naturally, we love for the project to become financially viable enough to become our full time source of income, but those are the dreams of any kid who plays in a band: to rock for a living."
Dreams do come true, and Sunday's Best has realized a dream of theirs already with The Californian, creating a solid record that will appeal to fans of their favorite bands, the bands they grew up listening to. Here's to maturity and growth.