The Breeders
Title UK (4AD/Elektra)
By: Alex Steininger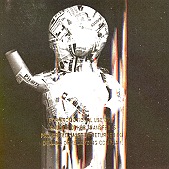 It has been nearly nine years since the Breeders' 1993 platinum success, Last Splash. Taking down time to work on Title UK, take some time off, and pursue other projects and interests, the band regrouped and refocused to finish the record.

A less intense, less polished, and less energetic record, Title UK is no Last Splash, but it is not without its merits.

"Too Alive" rocks in classic Breeders fashion, though lacking the spark to really put the song over the top. "London Song" has the melodic sensibilities that made The Breeders a great rock band. And "Full On Idle" is a playful, frolicking good time, something The Breeders managed to maintain despite losing some other key components over the years.

This is not a bad record. It's a wiser Breeders, that is for sure. A calmer Breeders, too. One that doesn't have (or is missing) the spark to really set you on fire. However, regardless, they still are strong songwriters with the know how to write a decent pop song. The songs on Title UK may be lacking in many areas, but they're not lacking hooks, despite the fact that some hooks fall through the cracks without the necessary rock propulsion to keep them flying. I'll give this a B-.