INTERVIEW: Jeff Trott
From Sheryl Crow's Songwriter To A Solo Career (Jeff Trott)
By: Alex Steininger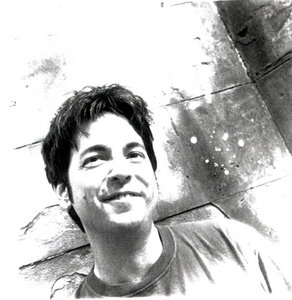 "Even though I have a name from my songwriting, it doesn't mean shit," says Trott, being as blunt and to-the-point as one can get.

Trott may be best known as Crow's songwriter and musical collaborator. That is until he released his debut solo record earlier this year, Dig Up The Astroturf. Trott released it on his own Black Apple Records. And though the record hasn't established him on his own - yet - its layered, psychedelic pop textures and personable songwriting, the same found in the Trott-penned hits for Crow, are working to ensure that people refer to Trott as Jeff Trott, not Sheryl Crow's songwriter.

"I wrote about 40 songs and all of them got pissed on and they said they weren't commercial enough," Jeff Trott tells me, discussing Sheryl Crow's latest record, C'mon, C'mon. "So, when she was almost done with the record she came to me and said she needed a few of my songs to put on the record, because I was the connection between the second record and the Globe Sessions. I guess she just needed to have a bit of connection to the past."

With Crow's new direction ("Her new record really goes for the arena rock sound"), and Trott stepping out on his own, it doesn't look like Trott will be collaborating with Crow any time in the future. He's just too busy doing his own music.

"I've probably drawn this Sheryl Crow thing out a bit too far, and that is why I've gotten away from it," admits Trott. "I really do need to make a dividing line. I'm not really the same as her. I have my own songs, my own label, and my own publishing. I need to establish myself on my own. I've had enough success in the business where I don't have to go and get a publishing deal. I can remain independent."

Trott is honest about his expectations. Unlike some in his position who have achieved major success in the music industry, Trott is down to heart and reasonable about his expectations. He doesn't expect to sell millions of records or to be a household name. He just wants to find his niche and cater to it.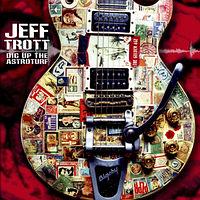 "My record, Dig Up The Astroturf, is not commercial enough for mainstream radio and too commercial for college radio. It's like, 'where the hell do I fit?'," he laughs. "Where I think I would be really successful is establishing a small audience, playing small clubs across the country, but having them be full. That is enough though. That's where I'd like to be."
Dig Up The Astroturf is ten years in the making. Every time Trott began to work on the record, something else came up.
"I always meant to do my own stuff but I kept getting side tracked with other projects," Trott recalls. "It was always there. Then all these things started taking off. Before I knew it I was playing for two and a half years - four or five trips to Europe, Asia, and world tours. It was great, I was like, 'I'm a rock star', but not on my own terms."
Though it paid the bills and he enjoyed it, Trott was eager to prove himself on his own terms. Even if he wasn't reaching the mega-success of his friends, he wanted to make it on his own; his songs and his voice.
"'If It Makes You Happy' was written before I met Sheryl Crow. I was originally going to use it on what would have become my first solo album. But Sheryl liked it and used it."
"Of course," he laughs, "if I recorded it it would have probably sounded different."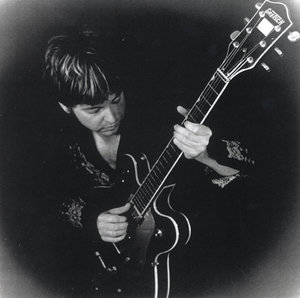 Now that he is on his own and making it on his own terms, Trott doesn't expect success to come knocking at his door. He's been through the hard work before and does not fear it. After speaking with him and hanging out in his studio, a very mellow, relaxed environment, I get the feeling he looks forward to the hard work it is going to take to establish himself as a singer-songwriter.
"I understand it takes an equal amount of time to establish yourself as your own artist, and I'm willing to do all the work it takes," he says void of any jealousy or feelings of entitlement.
Matter of fact, he is already working on his new record, happy with the foundation Dig Up The Astroturf has laid for him.
"Now that it took me ten years to do the first solo record, it is going a lot easier," Trott says with a smile. "I have five or six songs written already for the next one and am just trying to see what kind of reactions they're getting while I write more songs. I'm also playing them live as they take shape and transform and mold into what they'll eventually sound like when they get recorded.
"I'm also going to do an acoustic record. Now that I have my own label and all the time in the world, I even thought about putting out an acoustic version of Astroturf because it started off acoustically and got more and more electronic.
"The direction I'm going in is more acoustic as well. With acoustic songs either they're really good or not that good. And lately I've been realizing I understand the songs better when I play them solo acoustic."