Favorite Waste of Time
DVD reviews and musings
By: Randy Harward



Greetings, couch warmers, stoners, film buffs and their spouses, equally lazy roommates/companions or weak-ass associates who were unable to assert themselves and gain control of the idiot box. Welcome to the second installment of Favorite Waste of Time, a DVD reviews column for the truly lazy.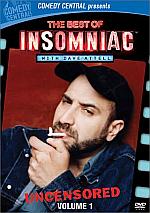 Pretty lean month, here. Some good stuff, and as usual, some stank. Perhaps one of the best was Insomniac: Uncensored (Comedy Central), a compilation of episodes sans bleeps and blurs. As always, Dave Attell's comedy bits were hella good. It's kinda hit-and-miss, though, with the travelogue/bar hopping. After all, you can only take so much of people shitting themselves (figuratively speaking) to get on TV. Attell manages to get off some good lines in these situations, but if you enjoy a steady diet of reality TV ( COPS being the entr?e), you've had your fill of white trash. The show is infinitely more interesting and funny when Attell gets away from the bars and goes out to pick off 20-pound rats with police and visit graveyard shifters.


Big Head Todd and the Monsters release the no-frills DVD/VHS concert Live At Red Rocks this month. The 22-song concert is somewhat lacking in production value, but true fans won't give a shit. A companion CD is also available.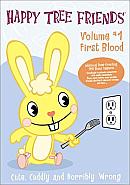 Happy Tree Friends (www.happytreefriends.com) is a compilation of the flash animation vignettes that find cute and fuzzy creatures meeting sick and twisted ends. All 14 original episodes and 3 "Smoochies" (think Joe Cartoon's "Frog In A Blender" or "Gerbil in a Microwave"), as well as creator commentary and early episodes are included. To opine: it's not so much funny as it is morbidly interesting. Interest, however, wanes but does not entirely diminish by the end of the 14th episode.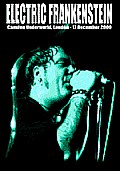 Mmmmmmmusic. Electric Frankenstein's Camden Underworld, London - 17 December 2000 (MVD/Punkervision) is a top-notch punk concert film, despite being, in essence all concert (save a bonus interview with guitarist Sal Canzonieri). It's rough and raw (harsh sound...only fans will know/care which song is which), just what you'd expect from E-Frank.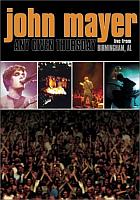 On a wussier note, John Mayer's Any Given Thursday (Columbia) made the wife happy and, to be fair, wasn't all that bad in my opinion. At 15 songs (an hour and change), it was a little too much...and his performances rely mostly on wit and guitar tricks...but I say that about almost every concert film.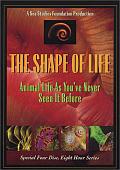 Finally, I still can't get enough of Sea Studios' (www.seastudios.com) The Shape Of Life. This is the documentary mention in the premier FWOT and it's eight hours of the most fascinating scientific examination of the origin of human life. I'm on a second viewing...two discs in...and still loving it. Check it out.


Until next month--