SHOW REVIEW: The Eels
The Aladdin Theater -- June 16, 2005 (Portland, Oregon)
By: Alex Steininger



Waiting truly is the hardest part. And due to bus failure, waiting was the theme of the evening. Originally scheduled to open at 7pm, doors did not open until 9pm, with the show starting at a little after 9:30pm.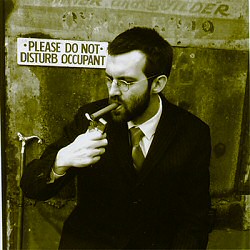 A movie, the opening act for The Eels, was not shown, which is a pity because, by all accounts, the film, made for the current Blinking Lights and Other Revelations tour, was supposed to be a great segueway into the band's performance.
However, in light of the alternative, the band cancelling the show (they almost didn't make it to town and would have had to cancel), missing a mere film was a small price to pay to witness E and his gang of Eels, touring as a six piece (three women on strings, E, an upright bass player/percussionist and a guitar player/percussionist).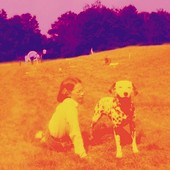 As ambitious as Blinking Lights and Other Revelations, the band's sixth full-length, is, the live show was that much more ambitious - and was executed without a hitch, despite the minor setbacks that started the show off on the wrong foot.
But, through anticipation grows excitement, and tonight's sold out crowd was proof of this. Longtime fans, newer fans, and people who just heard Blinking Lights and Other Revelations and fell in love with the group, united as one.
Leaning heavily on their recent 33-track, 2-disc collection of orchestrated, laid-back pop music, The Eels played a fair amount of cunts from Blinking Lights.
Leaning on timeless folk and gentle pop melodies, the songs came alive, as an awe struck crowd hung on every note, bringing the room to a hush when E wasn't talking or the band wasn't playing - so much so that you could hear a pin drop.
The surroundings were quite fitting, considering the introspective, narrative-esque mood of Blinking Lights, it's fragile, heart-on-the-sleeve tenderness of a good majority of the album cuddling up well against the album's more pop-centric, driven (but no less airy) portions.
Matching the album's grace, E had the crowd eating out of the palm of his hands, everyone afraid to talk when it was silent (E even asked members of the crowd to refrain from talking when he was on stage, making a joke out of it - resulting in everyone laughing before another poignant song quickly took their hand once again).
The band played "Son Of A Bitch", "Blinking Lights (For Me)", "Railroad Man", "Trouble with Dreams", "Dust of Ages", "From Which I Came/A Magic World", and the runaway pop hit "Hey Man (Now You're Really Living)" off the new album, and played them quite equisitely I might add. They played them with the same charisma and prowess as an old blues musician on a rundown porch in the middle of nowhere while the few that are witnessing sit there in disbelief of the transcending beauty and power of the music they're hearing.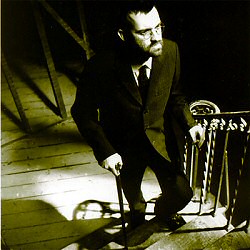 E also knows, though, that longtime fans want to hear some of their old favorites, so he whipped out some classics as well for them, including "I Like Birds" off of 2000's "Daisies for the Galaxy", "Souljacker Pt. II" from the Souljacker album, "Bus Stop Boxer" from "Electro-Shock Blues", and even an old solo song (before E formed The Eels), "The Only Thing I Care About".
After all was said and done, The Eels treated fans to nearly two hours of music, treating them to old and new, but also bringing to life the new album in a setting unlike any other Eels shows from the past.
At one point E asked, "Do you want to hear a rock song?" and the crowd cheered only to hear E respond, "Well, this isn't a rock song".
It has been said that E was burnt out previously on doing the rock show, and, to the benefit of the fans, tonight's show was a breath of fresh air, a welcomed relief from loud guitars and bombastic hooks. Tonight was an intimate, get-to-know your performers performance by one of the most gifted songwriters around. And with his band in town, E put on a mesmerizing, old-time-gone-new-again show of inner thought turned music that translated into an inspiring night of beauty and poignancy. The waiting was hard, but for a show like this, and I am sure everyone in attendance would agree, I would have waiting several more hours.