The Eels
Blinking Lights and Other Revelations (Vagrant Records)
By: Alex Steininger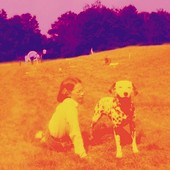 First off, what is this record doing on Vagrant? Yes, home of Paul Westerberg. Which was an odd enough signing. Paul Westerberg amongst all the emo and new punk bands. But, now The Eels! On Vagrant? Wow!

Well, let's start this off by saying this is by far the best record Vagrant has ever put out! The Eels' 2-disc, 33 track collection known as Blinking Lights and Other Revelations is, in no uncertain terms, a masterpiece. Here is your winner of the "album of the year" award for 2005.

The follow-up to 2003's Shootenanny!, The Eels' most revved up rock record yet, Blinking Lights and Other Revelations has little in common with its predecessor. Rather, Blinking Lights has more in common with Electro-Shock Blues, The Eels' darkest, most personal record yet. And though it isn't as dark as Electro-Shock Blues, Blinking Lights is deeply personal.

A lighter affair, in most regards, Blinking Lights showcases the softer, more intimate side of Eels' front man and mastermind Mark Oliver Everett (also known as E).

With light percussion, piano, strings, and other subtle accompaniment, the majority of this album is light and airy, allowing E's words to breath, as he tells a story, and exerts his inner thoughts.

However, it doesn't come off as a confessional album; at least not all the time. Not in the way a guy and his guitar come off as deeply intimate and open.

E, with his wild pop ambitions and ability to pull of grandeur pop with little to no effort (or so it seems), applies that knowledge to every song on Blinking Lights and Other Revelations. So even when the song could be construed as a confessional piece, the underlying pop smarts of the song overwhelm you and turn even the most tender, sparse of songs into a remarkably hooky, unforgettable piece.

That right there is the magic of this album. E turns the simplest melody into one of the best pop hooks in this day and age. And with track after track of notable songs, and thirty-three to choose from, you have plenty to fall in love with.

But, for as quiet or mellow as it is, it also has rollicking, bouncy numbers as well. Though not quite rock (not in Souljacker terms), the album has plenty of playful, upbeat, and danceable moments, giving the album a nice mix of bounce and relaxation.

Well put together, E balances it well from the energetic to the soothing, giving the listener the feeling that E laid out the album as much for him to use it as a tool, as he hopes the listener can to cheer up and feel better.

E is a strong songwriter, and Blinking Lights and Other Revelations proves it. The way he weaves between lush pop, bouncy pop-rock, and old-time folk is amazing; and the way they come together and form this album is even more amazing. Everything sits well together, whereas the ups and downs on other, lesser songwriters' albums may come across as unfocused and scattered. Here's to E and his brilliance. Let's all bask in it and enjoy this album - over and over again. I'll give it an A+.