Nancy Hess
Away (Villanelle Records)
By: Alex Steininger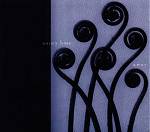 Portland, Oregon's Nancy Hess is no stranger to the record business. Her previous band, Seven Day Diary, signed to Warner Bros. before splitting. Moving from California to Oregon, where she felt more at home, Hess began working on her debut solo album, AWAY. The album is a collection of delicate, emotional, and beautiful pop songs that showcase her songwriting skills next to her sensuous voice.

On the album opener, "Length of a Country," Hess' voice carries the song, while her words do all the speaking. The music sits softly in the background, with enough of a commotion from the rhythm section to stir up some rock beats, while her captivating voice delicately places the song in a beautiful pop frame.

But "Length of a Country" is just for starters. She gets deeper and darker without losing the faintest pop hook or personal lyrics that contribute to the heart-felt impact each song makes on you. "Believe" softens out even more than the opener, heavily relying on her voice. The pop hooks also become a major player, like always, giving the song a drive that is light and soft, but still kicks its way into the soul of the listener.

"Last Goodbye" and "I'm Waiting" both carry on the pop foundation and soulful moods brought forth throughout this album. Strong and very confident, but still shaken up by lost loves and the downfalls in life, Hess bounces back from lost loves with a galloping leap and composes beautiful songs to mend the internal scars.

Ending the album on a soft key, "Golden" puts the twelve-track pop album to sleep. The pedal steel crawls through the background, echoing the heavy-hearted sentiments you'll find on this album, while also offering hope. It's silky touch wounds all heals and blends perfectly with the delicate pop Nancy Hess writes.

You can do a lot of with a good voice, as well as good lyrics, but when you put them together you're unstoppable. With lots of heart and soul found in every word, and a voice that reaches deep down inside of her heart to speak, Hess has composed a strong album soft-rock/pop fans will love. I'll give it an A-.